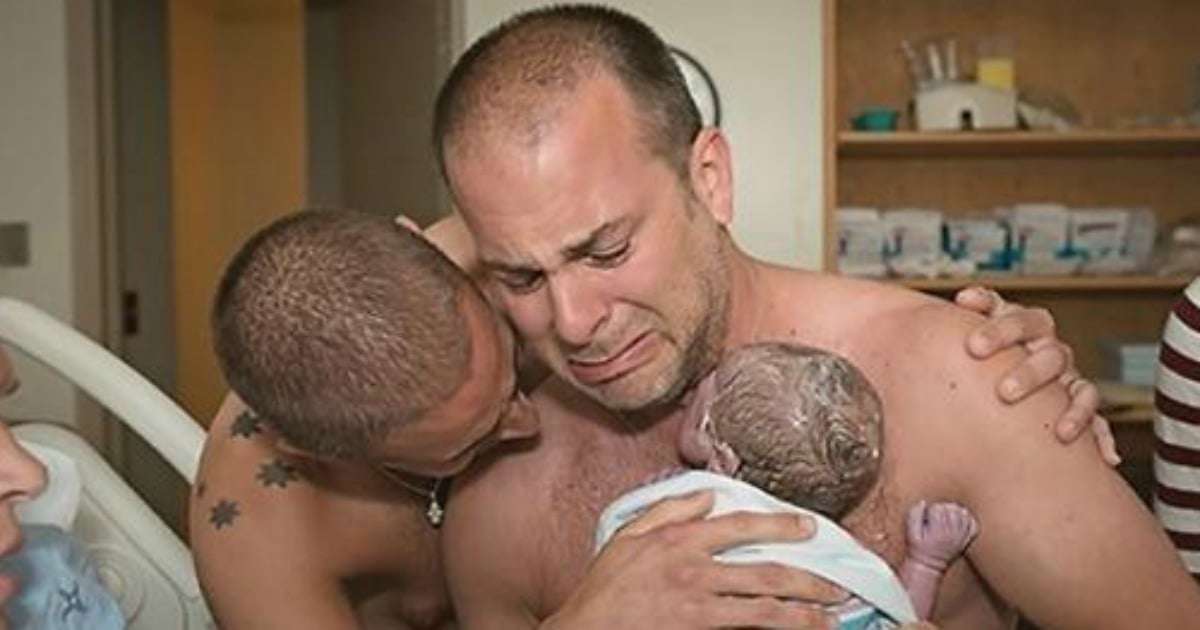 A beautiful photo of two fathers tearfully embracing their newborn son has been stolen by anti-gay-parent groups.
In 2014, when Frankie Nelson and B.J. Barone met their son Milo for the first time, like all new parents, they were overwhelmed with emotion.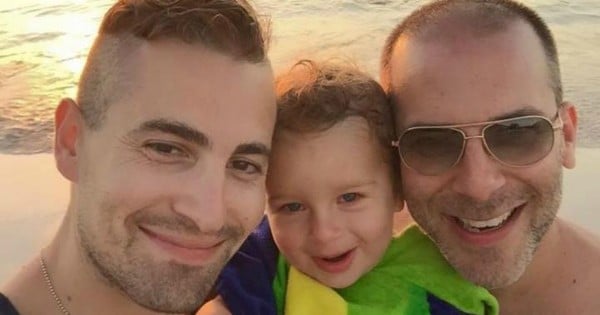 The moment was captured by photographer Lindsay Forster and quickly went viral, making headlines and eliciting messages of love and support across the world.
Milo was born via surrogate and the image was hailed as an intimate celebration of diversity – not all families have a mum and dad, after all.
The picture is doing the rounds again this week, but sadly for a different reason, disgustingly co-opted for homophobic propaganda.