Here's a fun life hack for you: the next time you're placed on hold during a phone call, DON'T SAY A SINGLE WORD.
Don't sing along to the words of that 80s power ballad (even though it's so darn catchy).
Don't yell out to your significant other that they need to buy you two more packets of super tampons when they duck down the shops.
And especially, don't talk about the fact that the bank/health insurer/Centrelink/phone company has placed you on hold and start listing all the ways they've ever wronged you.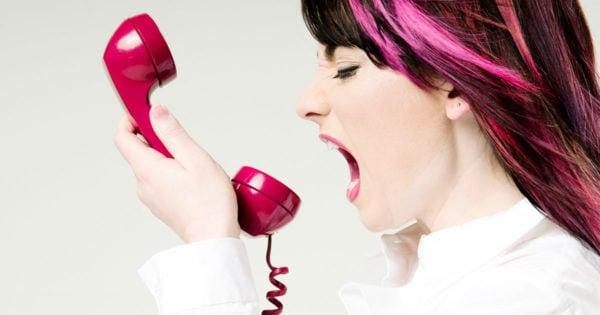 Because, it turns out, YOU ARE BEING WATCHED.