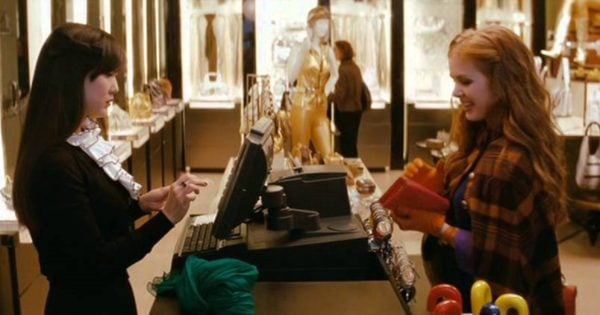 Last week I popped into the Optus store during a late-night-shopping session to organise SIM cards for my children's tablets. I was doing this so they can stay connected during long drives.
DECLINED!
When I asked why I would be rejected for an extra $30 charge per month on my already exorbitant phone bill, I was told it's because I had failed to pay my phone bill on time, "one too many times".
Okay, so sometimes I pay it a week after the due date, sometimes I pay it a few weeks after the due date, but I always pay it. I've never been disconnected.
So why the harsh treatment?
It turns out, if you're late paying your phone, electricity or water bill, it will be noted down on a big scary system that all potential creditors can access. The system helps them decide whether you are financially responsible or not.
The change came into force in March of 2014 and well, I sort of forgot about it.
MM Confessions: The fashion items we've blown too much money on.
Yes, that"s right. I forgot about it and I continued my usual semi-organised financial habit whereby I stick to a strict budget 80% of the time, sometimes forgetting to pay bills for a couple of weeks only to be reminded by a scary phone call or a scary letter.
Grown ups just can't function like this anymore.
It's never been more important to PAY YOUR BILLS ON TIME, than it is now, for the following reasons:
1. Australia's credit reporting practices
As I mentioned, Australia changed its system in March of 2014, meaning that instead of credit inquiries focusing on credit denials and multiple loan inquiries, now assessments are made based on how well you have serviced past and existing credit.
Apparently phone accounts qualify as "existing credit". In fact, any money you owe qualifies as a credit account.
2. Late fees make your bills even less affordable
Most companies will stick you with a late fee if you fail to pay your bills on time. Two weeks ago, when I called Optus to ask for an extension they said I'd be charged a $15 late fee which they eventually wavered – thank you – but late fees apply to so many bills including utilities, credit cards, car loans and mortgage accounts.
MoneyBasicsU states that consumers can be slugged a late fee even if they are one day late with their payment,. This, more than anything, means it's important create a bill payment schedule and stick to it. "The late fee is what really can dig deep into your budget or cash reserves. Even if you are one day late – ZING!! – you're charged a late fee."