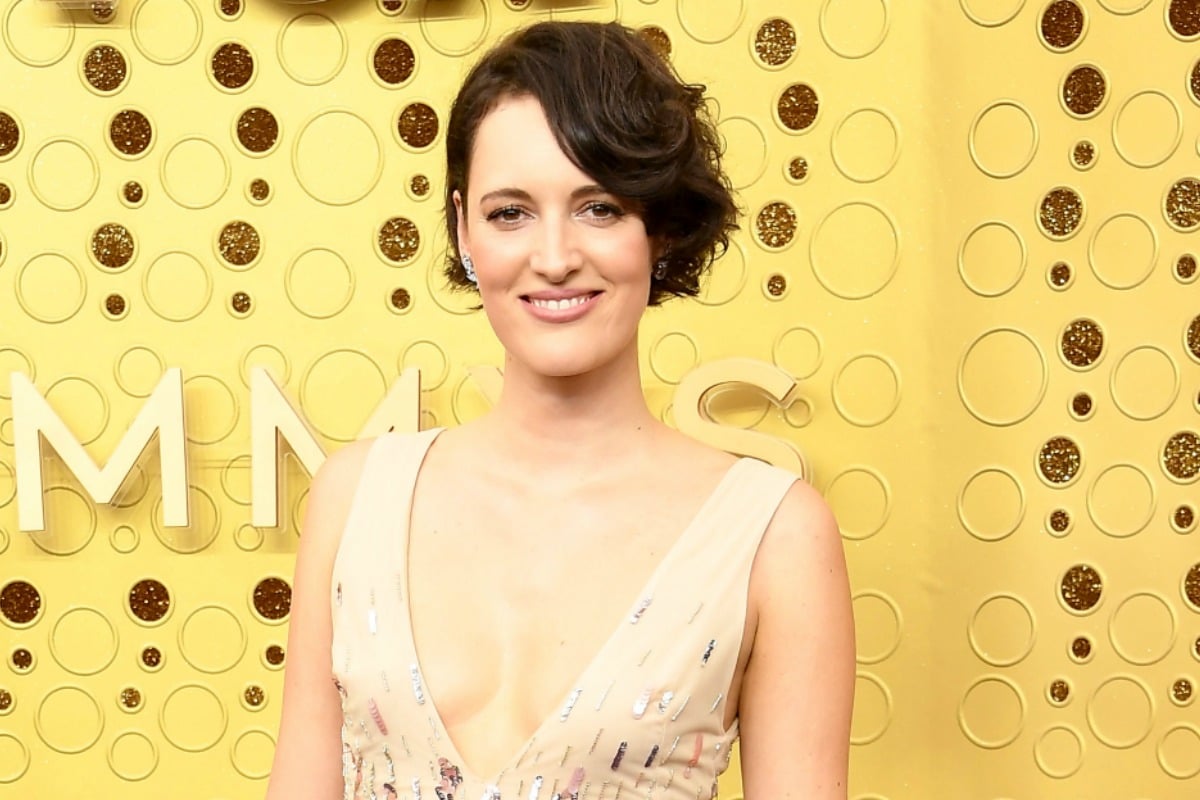 There's a moment in the first episode of the second season of Fleabag that I can't stop thinking about.
In the scene, Fleabag (Phoebe Waller-Bridge) is smoking a cigarette out the back of a restaurant. She's taking a momentary break from a tense dinner with her dad, her sister, her godmother-turned-mother-in-law, and a random priest.
Said random priest comes outside and asks Fleabag for a cigarette.
She hands him one and turns to walk away.
There's only one thing wrong with Fleabag. Post continues after podcast. 
He says, "Well, f*ck you then".
Fleabag looks at the camera with a knowing smile.
The scene perfectly encapsulates the brilliance that is Phoebe Waller-Bridge.
Waller-Bridge is the kind of person who would fit in with your group of friends, but would also stand out in a crowd.
She's tall and preppy, but at the same time a little edgy and awkward.
From an upper middle class family with baronets on both sides, she gives off an air of someone who has grown up around money, but who finds the whole class thing a little bit funny.
According to The Guardian, Waller-Bridge struggled to find work throughout her 20s, so she started to write her own stuff.
The 34-year-old is the mastermind behind the TV shows everyone is talking about at the moment. In a world crowded by streaming services and bingeable series', Waller-Bridge is creating TV that makes you stop and take notice.
She's creating the kind of TV shows we didn't even know we needed in our lives until they were handed to us on a guinea pig-themed platter.