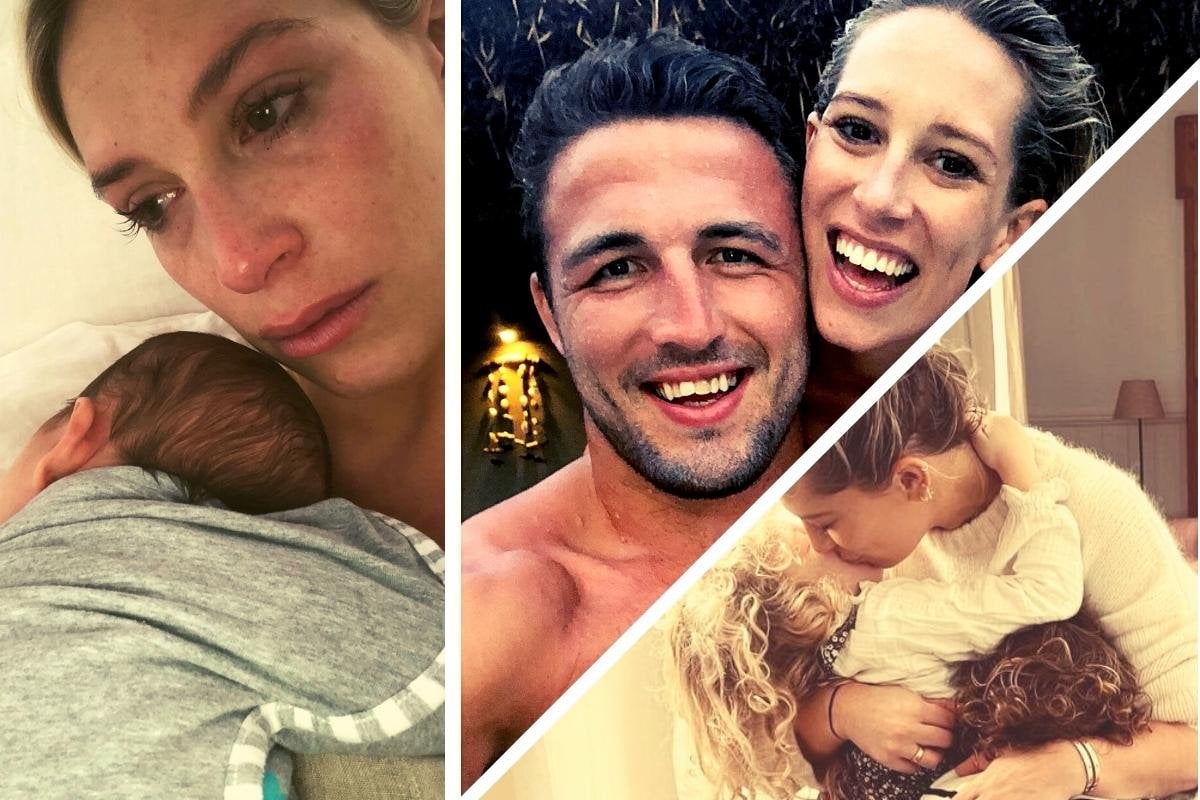 If you looked at Phoebe Burgess' Instagram feed a few years ago, you'd see a mosaic of a young family; smiling, laughing, relishing in their good fortune. You'd see Phoebe on tropical holidays with her NRL star husband, Sam. Luxurious dinners. Sun-drenched picnics. You'd see her cradling her pregnant belly, while her toddler daughter plays nearby. 
You'd see pictures of familial bliss.
Speaking to Mamamia's No Filter podcast, the journalist-turned-influencer stressed that there were days when that was the reality. But there were many more where it was anything but.
Watch: Phoebe Burgess on identity, motherhood and 'getting on with it'.
What Phoebe posted to that feed cast a carefully curated veil over the reality of her private life. 
Come 2018, her marriage was crumbling amid revelations that Sam had not only exposed himself to a woman on a video call, but that he'd had an affair with another the previous year.
Two years on from their separation, Phoebe is letting go of that polished public image. She's speaking up about her experience, in the hope that other women may recognise themselves within it and avoid the same depths of pain. She's sharing what she felt unable — and unwilling — to for so long.
"I was starting to lose myself."
Phoebe clearly remembers the night she met Sam Burgess. 
She can see his towering frame, face partially hidden by the hood of his white jacket. She can see the word 'Disgrace' printed across his chest. She can hear his voice, that thick northern English accent, poured into her ear over the booming music.
It was January 2014, and they were in the VIP area at an Avicii concert. A colleague at Cleo magazine, where Phoebe worked as a features and entertainment writer, had given her tickets. Sam was there with a group of fellow players from the NRL.