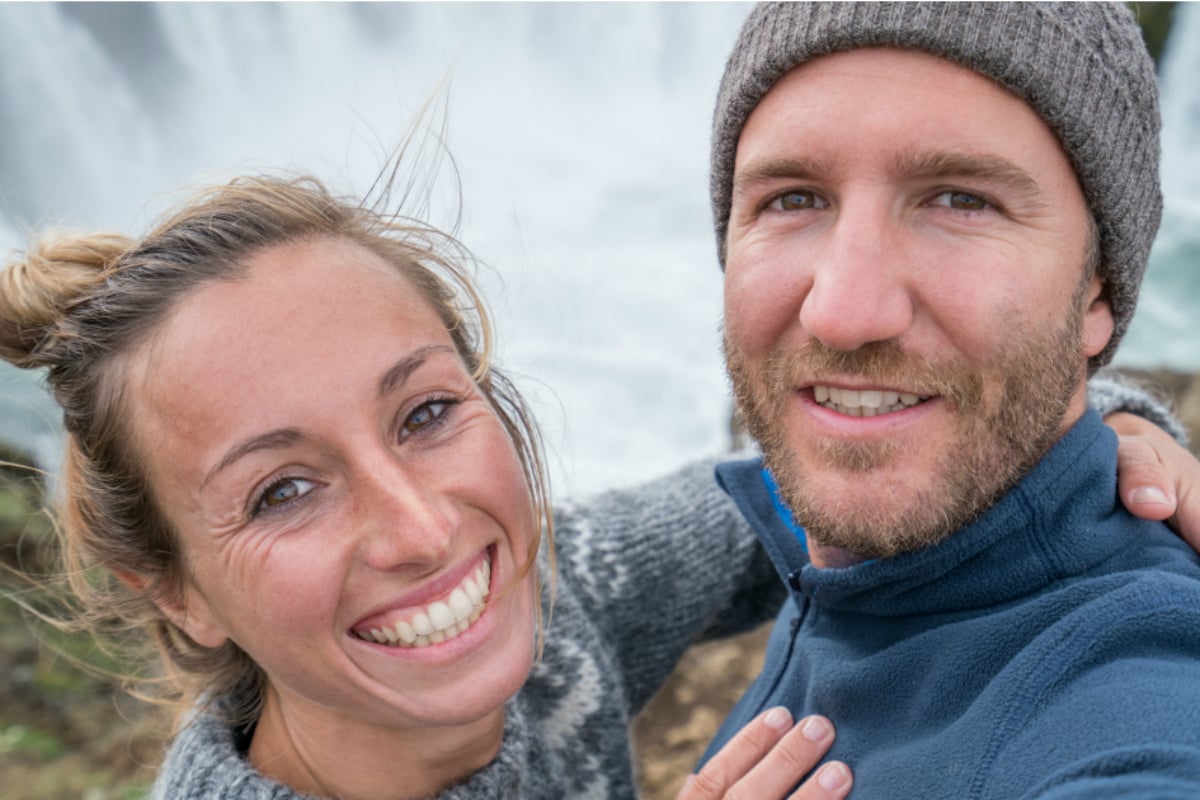 The image used is a stock photo.
I was no stranger to intact foreskin when I met my husband.
But his foreskin was different. He seemed to have more.
The first time I touched his cock, I didn't notice anything unusual about it. Mostly, I just really liked what I touched and saw, and I felt flustered by the whole thing. I really liked him, and having him undo his pants for me confirmed that he liked me, too.
But after handling it a few times, I realised what was different. His foreskin didn't just cover the head of the penis, it fit tightly over it. It wouldn't retract, even when his cock was soft.
I didn't think too much of it at first. Every dick is different, and this one was attached to someone I loved so I loved it, too.
Over time, I started seeing the ways it made our sex life a little unusual.
We asked Australia's highest-paid escort Samantha X how to have better sex, and the answer is pretty, well, do-able. Post continues after video.
Like a permanent flesh condom
There was something exciting about dating a guy with phimosis.
Because the head of his penis was tucked away at all times, he wasn't super sensitive to sexual stimulation. Getting an orgasm from penetration was never a problem because this guy could keep going and going without finishing. No matter how long it took me to come (and it didn't take long at all), he could keep up and then some.
He outlasted me every time. I was in my early 20s and I had enough energy to go again and again. And I couldn't think of a better blessing than a guy whose cock could handle it.
When the relationship got serious and we established a lot of trust between us, we stopped using condoms. Neither of us had any STIs and I was on the Pill. But even if I wasn't, it wouldn't have mattered. His tight foreskin meant he never got enough stimulation from sex to actually ejaculate. It was like his cock was covered in a permanent flesh condom.
After a while, though, those advantages also started to feel like downsides.