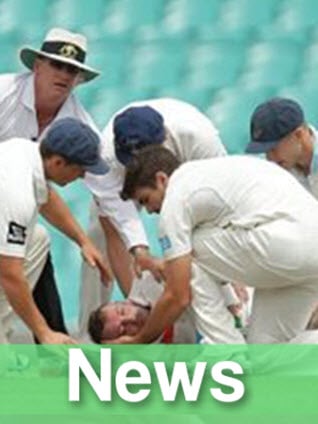 1. Phillip Hughes still critical
Cricketer Phillip Hughes remains in a critical condition after being struck on the head by a cricket ball while playing in a match at the Sydney Cricket Ground on Wednesday afternoon.
Cricket Australia team doctor, Peter Brukner, said last night that the 25-year-old remained in an induced coma.
"Phillip's condition is unchanged and he remains critical," Dr Brukner said.
"If there are any further developments we will let you know immediately."
Questions now have emerged over the time it took for an emergency response to Phillip Hughes with Fairfax Media reporting that it took more than an hour from when Hughes was struck by the ball until he arrived at St Vincent's Hospital for emergency surgery.

2. Ferguson officer Darren Wilson first interview
The police officer who shot and killed an unarmed black teenager in the US suburb of Ferguson has given his first interview saying there was "no way" that teenager Michael Brown had his hands up right before he was killed.
One of the core controversies of the case has been the theory that Brown held up his hands to signal his surrender. Wilson said they were "incorrect."
"The reason I have a clean conscience is I know I did my job right," Wilson said saying he would have taken the same actions had Brown, who was black, been a white man.
 3. Michael Brown's parents respond