Warning: this post contains graphic footage. 
A shocking video shared live on Facebook by an African American woman whose partner was just shot four times by police has rocked the United States.
Having been pulled over for a broken tail light on Wednesday, Philandro Castile informed the police officer that he had a weapon in the car and a licence to carry before reaching for his wallet.
It was then that the officer opened fire, shooting Castile four times.
Castile's partner, Diamond Reynolds and her four year old daughter watched on helplessly.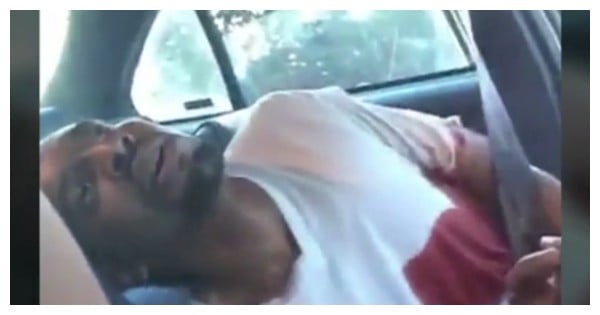 Philandro Castile in his last moments. Source: Diamond Reynolds / Youtube.
Within moments of Castile being shot, Reynolds began filming, live-streaming what was happening to Facebook, speaking to the camera and police officer intermittently.
"He let the officer know that he had a firearm and he was reaching for his wallet and the officer just shot him in his arm," Reynolds said to the camera.
Reynold's four year old daughter offers comfort to her mother. Post continues...