Warning: this post contains graphic footage. 
A shocking video shared live on Facebook by an African American woman whose partner was just shot four times by police has rocked the United States.
Having been pulled over for a broken tail light on Wednesday, Philandro Castile informed the police officer that he had a weapon in the car and a licence to carry before reaching for his wallet.
It was then that the officer opened fire, shooting Castile four times.
Castile's partner, Diamond Reynolds and her four year old daughter watched on helplessly.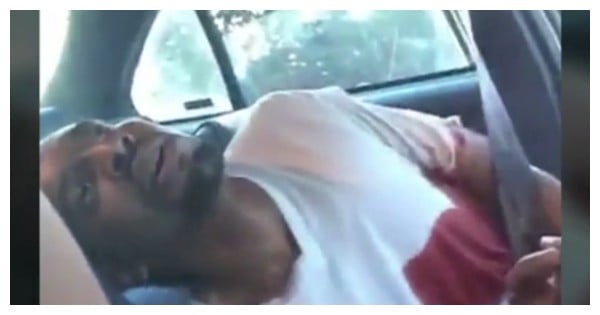 Philandro Castile in his last moments. Source: Diamond Reynolds / Youtube.
Within moments of Castile being shot, Reynolds began filming, live-streaming what was happening to Facebook, speaking to the camera and police officer intermittently.
"He let the officer know that he had a firearm and he was reaching for his wallet and the officer just shot him in his arm," Reynolds said to the camera.
Reynold's four year old daughter offers comfort to her mother. Post continues... 
Castile can be seen slumped between the front seats, his white t-shirt soaked with blood, his breathing slowing between cries of pain.
"I told him not to reach for it. I told him to get his hand off it," the St. Anthony police officer can be heard saying to Reynolds.
Following the arrival of more officers, Reynolds' confronting footage continues, with her being forced to drop to the ground at one point.
The shooting of Castile comes following the death of Alton Sterling, another African American man shot dead by police in Baton Rouge on Tuesday.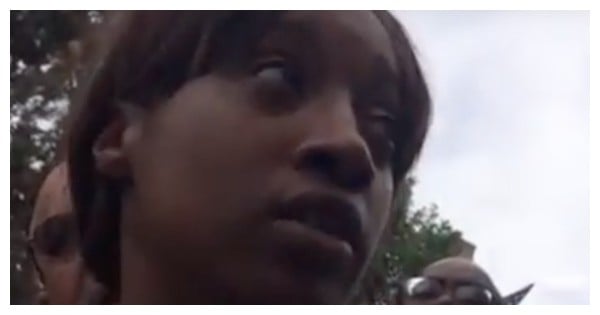 Diamond Reynolds speaking to press following the shooting. Source: Youtube. 
"Please don't tell me this, Lord. Please, Jesus, don't tell me that he's gone," she said. "Please, officer, don't tell me that you just did this to him. You shot four bullets into him, sir," Reynolds says frantically. "He was just getting his license and registration, sir."
Later, as Reynolds and her daughter are being loaded into a police vehicle, she again cries, "Please Jesus, no. Please no. Please no, don't let him be gone."
From out of shot, Reynolds daughter  can be heard saying, "it's okay, I'm right here with you."
Castile was pronounced dead at at Hennepin County Medical Center. He had no criminal record and was said to be well respected by co-workers and friends.