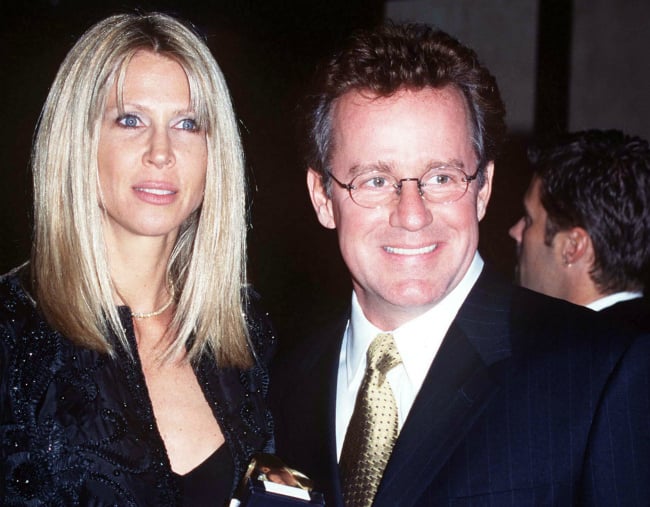 To fans of The Simpsons, Troy McLure and Lionel Hutz are two of the most iconic characters of the show. Yet from around 1998 onwards, the cheezy actor and the incompetent lawyer just stopped appearing on the long-running cartoon series.
It seems an almost trivial fact to bring up, but the story behind the characters' absence is one that's almost too tragic to believe.
Almost exactly 20 years ago on May 28, 1998, Phil Hartman – the talented voice actor behind the two personas, who was also known for his time on Saturday Night Live and leading role in 90s sitcom NewsRadio – was killed in a murder-suicide that no one could have predicted.
In the months and years that followed, his family, friends, colleagues and the wider entertainment industry struggled to come to grips with how his life ended that night.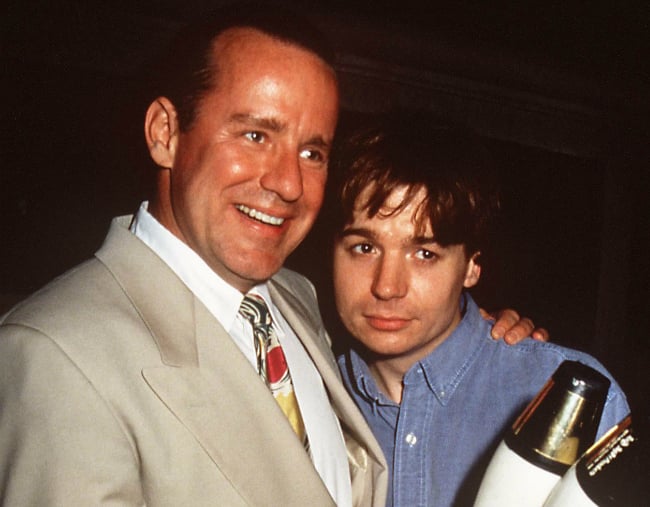 Hartman had got his big break in 1986 as a Saturday Night Live cast member alongside fellow comedians including Chris Rock, Adam Sandler, Chris Farley and Rob Schneider.
His next move was to join The Simpsons as the voice of two slightly pathetic - yet sympathetic - sleazeballs. In real life, his personality couldn't have been more different, described after his death as "man of tremendous warmth, a true professional and a loyal friend".
While lending his voice to cartoon characters, he also starred in family films Small Soldiers and Jingle All The Way and played news co-anchor Bill McNeal on TV sitcom NewsRadio.
But while his career was flourishing, his personal life was very much faltering.
After his first two marriages ended, Hartman married aspiring actress Brynn Omdahl in 1987 and in the years that followed they had a son and daughter.
Brynn never enjoyed the same success as her husband, despite his efforts to help land her roles. She has just two on-screen acting credits to her name, appearing as an unnamed Venusian on two episodes of Third Rock from The Sun and as a waitress in the 1994 film North.
It's this career disappointment that is thought to have exacerbated her drug and alcohol problems. People magazine reported in June 1998 that Brynn had taken up drinking in the months before her death and earlier that year had checked herself into rehab - but stayed less than a week. Friends told the publication that in the lead up to the horrific events of that night, Brynn had started using cocaine again.
On the evening on May 27, Brynn had met a friend for dinner who said she "was in a good frame of mind" and had drank just two cocktails.
When the former model returned to their home in the LA suburb of Encino they got into an argument that reportedly centred around her drug use and him threatening to leave. Hartman then went to bed, which a friend told People sounds about normal: "She had to get amped up to get his attention, and when she got amped up, he would simply go to sleep. He would withdraw. And in the morning he'd wake up, and everything would be fine."
But Hartman never woke up, and it was anything but fine.
Around 3am on the morning of May 28, Brynn shot her sleeping husband three times - twice in the head and once in his side - with a handgun that Hartman kept in a safe in their home. In their bedrooms, their children Sean, nine, and six-year-old Birgen slept.
Brynn then drove to a friend's house, where she promptly confessed. But it was such an unexpectedly violent act that her friend, Ron Douglas, didn't believe her and drove her home around 6.20am.
That's when he saw that Brynn had not been lying and promptly called police, who arrived shortly after. As the officers escorted the two children out of the home, they heard a gunshot.
Rushing inside to the master bedroom they found Hartman's body - and Brynn's next to him.
The orphaned children, left with a lifetime of questions, were taken to live with Brynn's sister and husband.
News of Hartman's death hit the entertainment community hard and the team behind the shows he starred in quickly had to decide how to handle his shock exit.
In September 1998 NewsRadio returned for its fifth and final season - where the cast used their real emotion when discussing the character's off-screen heart attack - before the show was cancelled in May 1999.
And on The Simpsons, the decision was made to "retire" Troy McLure and Lionel Hutz, feeling that no one could replace Hartman on the show. Creator Matt Groening spoke highly of his acting ability, saying he "nailed the joke every time" and always generated "the maximum amount of humour".
At his funeral, Hartman's close friends were "telling stories", his friend Ron del Barrio told People, "But when they'd start to laugh, they'd immediately lose it. They couldn't believe they were talking like he was gone."
It's a feeling fans who watch back episodes of of the classic 90s Simpsons know too well.
If you or anyone you know is experiencing crisis, contact Lifeline on 13 11 14.