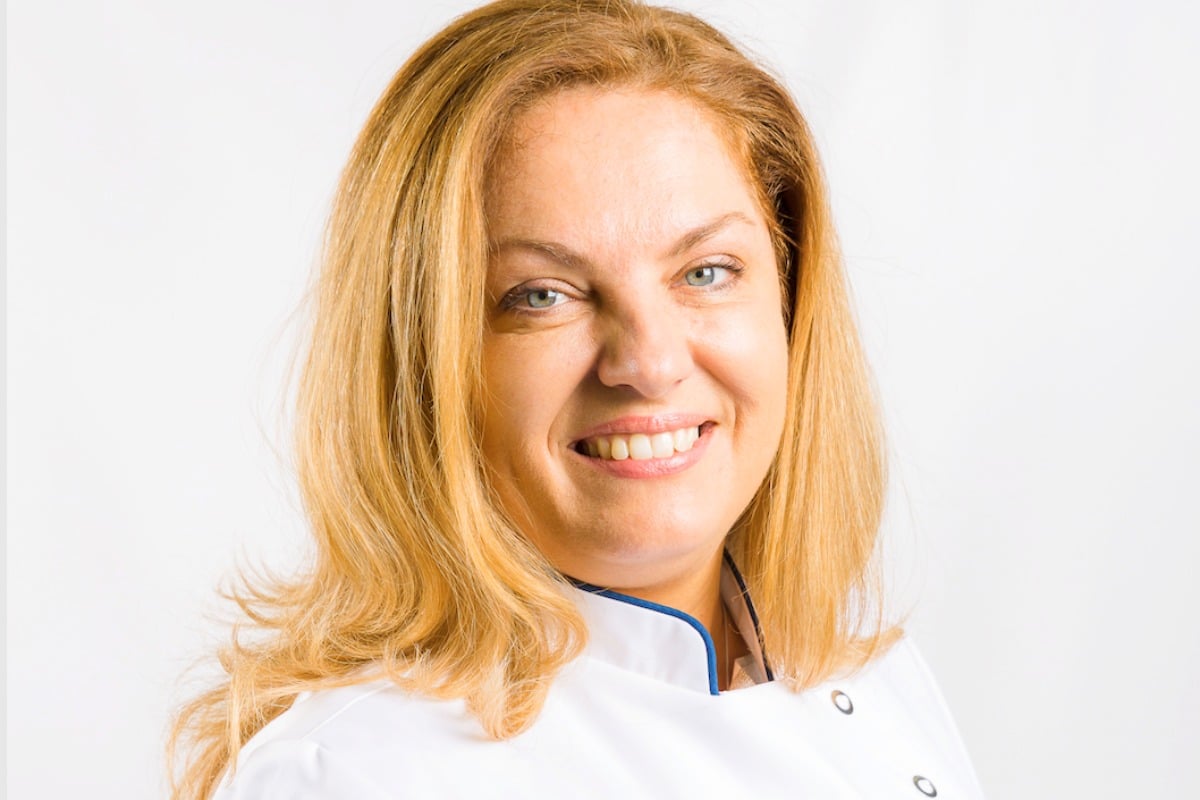 Every parent knows that it takes a village to raise a child – and that village can include their local pharmacy, where parents will always find a pharmacist who has a wealth of knowledge.
Most helpfully for mums, dads and other caregivers, the pharmacist is often someone who's a parent themselves so they understand the concerns that come along with having a child who is unwell.
A pharmacist such as Lili Cosic (pictured above), who has been in the same pharmacy – Guardian Corrimal Court Pharmacy in the Illawarra region of NSW – firstly as a trainee and then later as an owner, for 30 years.
"I have a 22-year-old and an 18-year-old and my customers have seen my kids grow up," Lili tells Mamamia. "So, for most of the time I've been a pharmacist, I've also been a mum. That's why I really understand when parents come in with questions."
Explaining further what happens when parents come in, Lili adds, "I get it. They can see it's not an emergency, and they don't need to go to their GP immediately, but then they can also see their child doesn't seem quite right."
It's a situation Lili has seen repeatedly over the decades.
"The kids may feel warm to touch. So what parents really come in wanting to know is what's the 'normal' range for a temperature," she says. "They're wondering whether it's actually a fever. It's the most common question I'm asked."