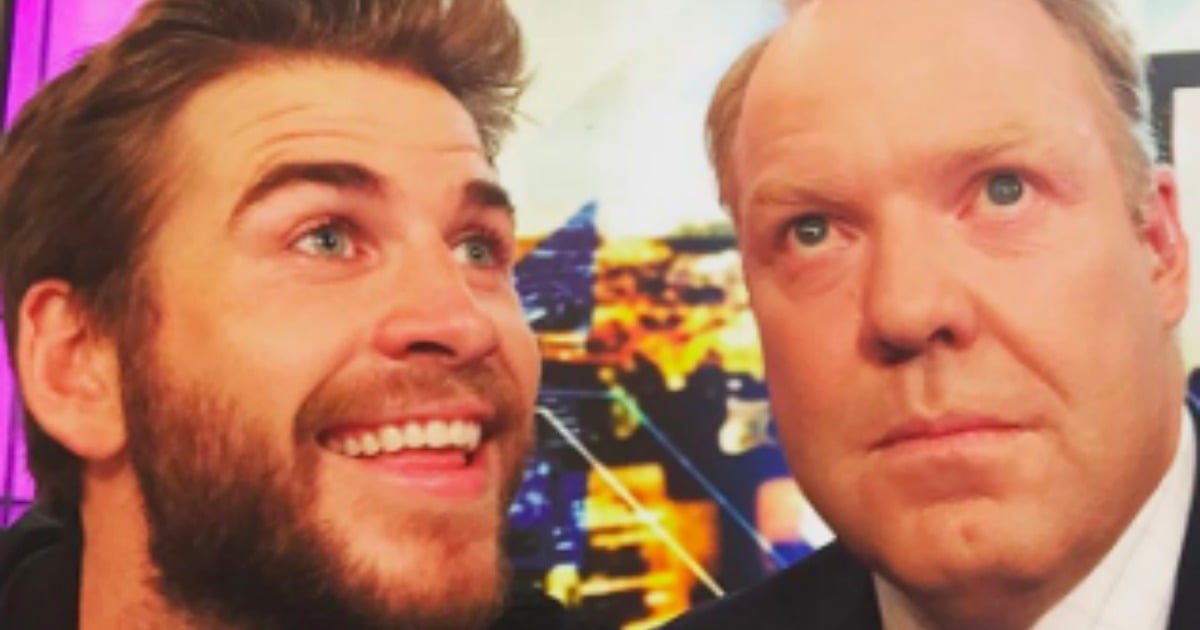 Who knew Peter Helliar was quite the joker? (We did, actually. We're the real jokers here.)
Helliar has taken to Instagram to poke fun at our designated Australian mascot and favourite Australian, joking that the actor was desperate for a photo with one of Australia's best-loves comedians.
Posting an image of the duo, Helliar captioned the post with a spoof-script between the two.
LIAM: Big H, can I get a selfie?
ME: Didn't you get one last time?
LIAM: yeah but that was ages ago!!
ME: It was last year.
LIAM: Yeah but time flies man!
ME: can we just keep this one between you and me?
LIAM: nah let's post it.
ME: nah let's not.
LIAM: you should. It'll help promote my new film. It's an indie.
ME: Independence Day?
LIAM: Please mate, it could really help at the box office.
ME: okay but this is the last time.
Although Helliar appears to be joking, a case could be made for the fact this conversation could actually be fairly realistic. I mean, surely Helliar rose to fame in Australia before Hemsworth did…?
On Wednesday, Hemsworth appeared on The Project alongside his Independence Day co-star Jeff Goldblum as they promote their new film.
However, conversation wasn't just limited to the film itself, with Hemsworth probed about brother Chris' children and whether he babysits them all that often.
Although amditting he loves hanging out with them when "they're happy", Hemsworth joked that the minute things got a little harder, he's bailing
"To be honest, I like to come in and when the kids are happy I will hang out with them but as soon as there's… You know, crying or poop or anything like that… I'm out!" he laughed.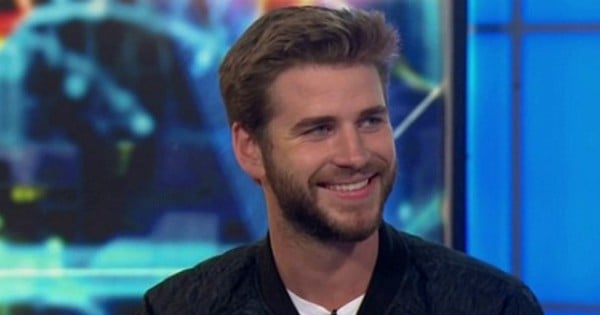 Hemsworth has been making headlines lately for his relationship with Miley Cyrus, with the mysterious duo keeping mum on their relationship.
Even when pressed in an interview with GQ Australia, Hemsworth still kept quiet, alluding to the fact that yes, they may be together, but that he will not go into depth.
"People will figure it out, they already have," Hemsworth answered. "They're not dumb."
"I guess when I feel something, then I just feel it and I go for it," Hemsworth also told the magazine.
"I make my decisions about what's going to make me happy, what I think is right and what I want to do — and I don't worry too much outside of that."
Thank you - just by clicking on this and other content on Mamamia, you are helping to fund education for some of the world's most disadvantaged girls.
Together with our commercial clients and charity partner Room to Read, Mamamia's goal is to be funding 1,000 girls in school each and every day, by June 2020.
Learn more here about our ongoing mission to make the world a better place for women and girls.