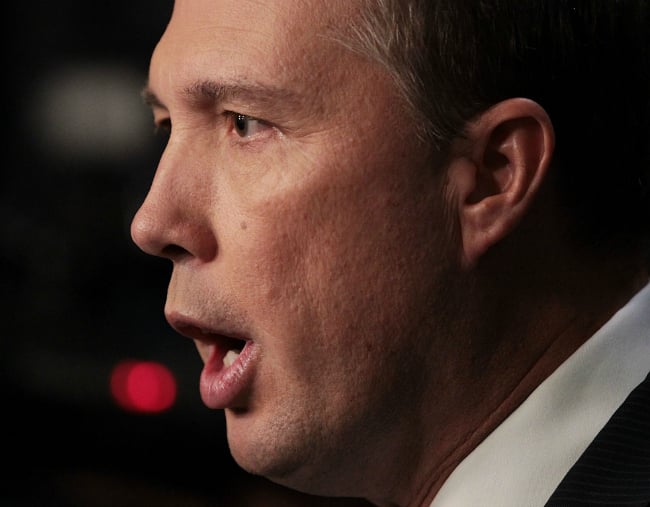 A Labor-dominated Senate committee has found Home Affairs Minister Peter Dutton misled parliament when he said he had no personal connections to the employer of an au pair to whom he granted a visa.
He now faces a no confidence vote in the lower house on Thursday and a possible censure motion in the Senate.
The committee also found Mr Dutton only found out about two detained au pairs due to personal connections who contacted his office.
"There is no basis for the minister to be able to say that he had no personal connection, when the very genesis for this request came through his office because of his personal connections," committee chair Senator Louise Pratt told parliament on Wednesday.
But Liberal senators on the committee said it was a "shambolic" inquiry that had failed to land a killer blow.
"The extensive hearings show that not only is there no smoking gun, there is, in fact no gun," Senator Jim Molan said in parliament.
Hours before the report was released, Mr Dutton said the inquiry was politically motivated and predicted it would find him to be a "bad person."
"It will be a political report with political recommendations," he told reporters.
Internal emails show Mr Dutton's office demanded an au pair detained at Brisbane airport be given urgent consideration for a visa, preferably within an hour.