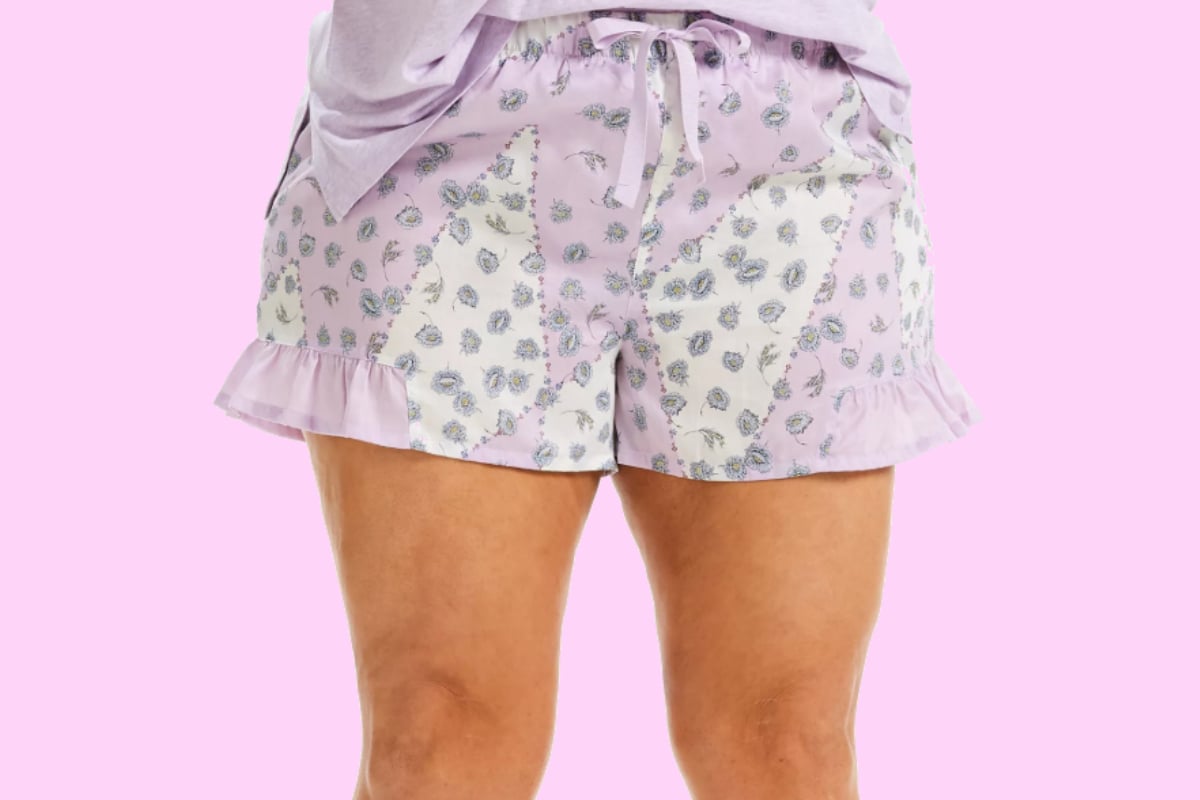 I first saw them one night earlier this week, deep in a mindless social media hole while also simultaneously watching Netflix in bed.
They made my finger stop. I couldn't scroll past them.
I'm talking about the marketing images on iconic Australian pyjama brand Peter Alexander's website in the Plus Size section.
Specifically, images of women wearing pyjama shorts.
Ginger bread shorts, colourful baggy boxer shorts, silky shorts with lace trimming and shorts with puppy dogs on them.
Peter Alexander has been making 'plus size' pyjamas since 2016, but these images are new to me. I haven't been able to stop thinking about them.