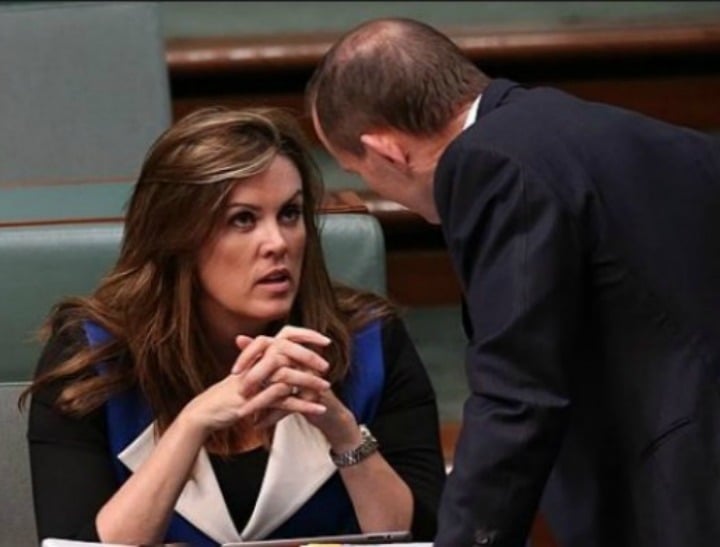 "You want women like me in politics."
That was one comment that Peta Credlin, the former Prime Minister Tony Abbott's chief of staff, made at last night's Australian Women's Weekly Women of the Future awards. She continued: "You want women in places where they can make a difference, because half the policy in this country is for us but only about a 10th of it is by us. And if we do not stand up and put women in the epicentre of decision making, whether it's boardrooms, government boards, politics, cabinet rooms, wherever, if you don't have women there, we will not exist."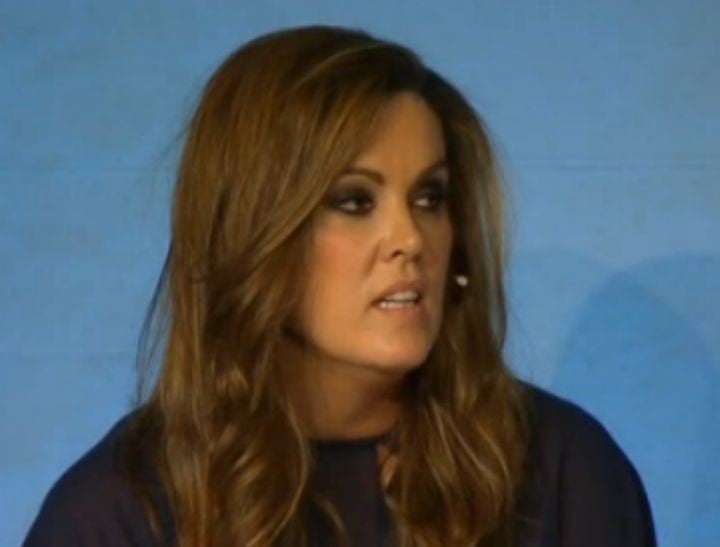 It is a curious observation. Peta Credlin was chief of staff to the Prime Minister who installed a single woman in Cabinet in 2013. Paul Keating was the last Prime Minister to have that ratio in the upper echelon of government and that was back in 1995.
Peta Credlin was the chief of staff to the Prime Minister who appeared to entirely dismiss the women's portfolio. The chief of staff to a PM who not only failed to expand paid parental leave in Australia as promised, but ultimately committed to cutting the existing scheme.
Tony Abbott was not a Prime Minister for whom women appeared to matter. That, of course, is his legacy, not Credlin's. But as Abbott's chief of staff during that period it is difficult to credibly accept Credlin as a fierce champion for women.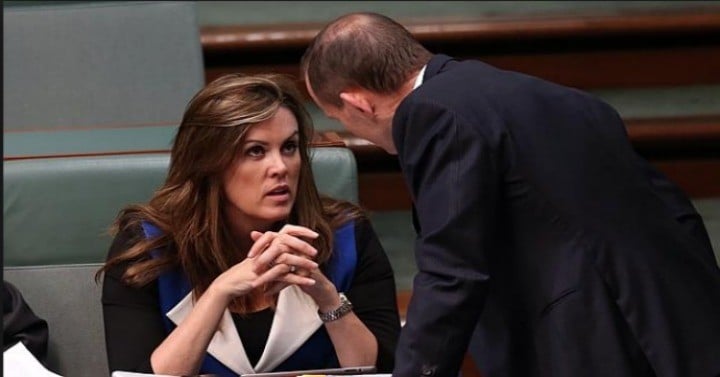 Last night Peta Credlin said she had been unfairly targeted by the media because of her gender and that there were different standards applied to women in powerful jobs. "If I was a guy I wouldn't be bossy, I'd be strong," she said. "If I was a guy I wouldn't be a micromanager, I'd be across my brief, or across the detail. If I wasn't strong, determined, controlling and got them into government from opposition, then I would be weak and not up to it and should have to go and could be replaced. So, it's very binary when it comes to women."
Watch Peta Credlin discussing her previous job as chief of staff. Post continues below.
That is all true. In Australia we are reluctant to truly accept women in positions of power. We greet them with suspicion. We subject them to greater scrutiny than men. There is absolutely no doubt that Peta Credlin was subject to sexism.
But that was not the beginning nor the end of her experience in politics. Just as the former Prime Minister Julia Gillard observed the night she lost the leadership to Kevin Rudd: Gender did not explain everything about her Prime Ministership, nor did it explain nothing. It explained some things.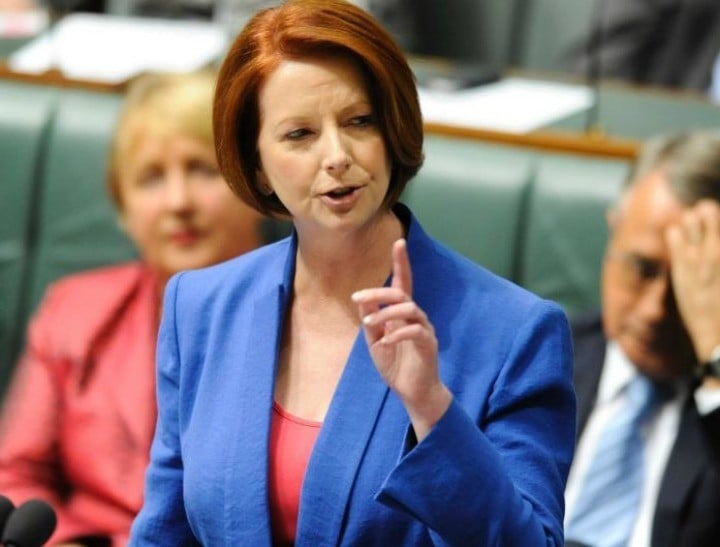 And so it is with Peta Credlin.
It is sexist to lay the full blame for Tony Abbott's demise as Prime Minister at Credlin's feet. Even if she was influential, she was not the Prime Minister. Tony Abbott was. No one blamed Kevin Rudd's chief of staff for his shortcomings, nor Julia Gillard's. Similarly, chiefs of staff are rarely credited — front and centre — for the successful tenures of any PM.
It is fanciful to characterise Credlin as the woman who singlehandedly tore down Tony Abbott — as if without her he would have been free to successfully pursue his own agenda. Prime Ministers are ultimately responsible for their performance — good, bad or ugly.
The idea that if Tony Abbott had simply got rid of Credlin, his problems would have disappeared, is as implausible as it is offensive. What other leader — in any realm — could plausibly blame their staff for their own flawed performance? Would shareholders accept a CEO firing his second-in-charge as a solution for the company's poor profits? Of course not.
Even if there is a staff member who is creating or compounding problems for an organisation, it is the responsibility of the leader to recognise and act on that. If Credlin was as difficult as she has been portrayed, the onus to act on that was Abbott's. It's difficult to escape the conclusion that Credlin's gender played a role in the search for an easy scapegoat for Abbott's track record.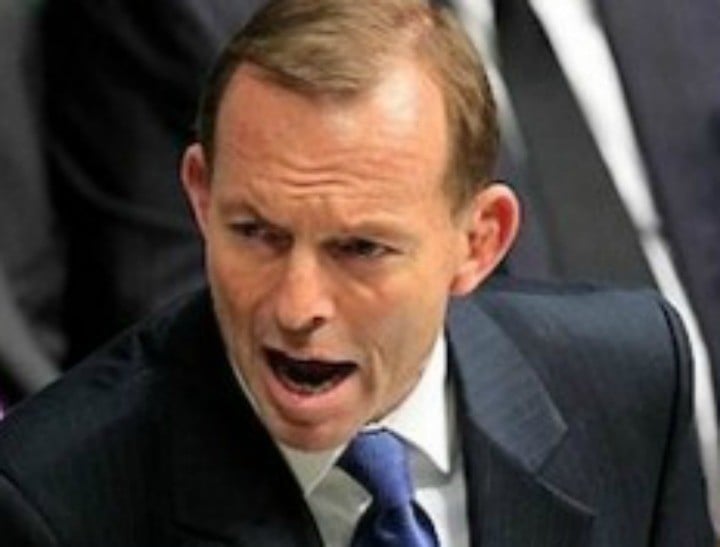 "Do you really think my chief of staff would be under this kind of criticism if her name was Peter as opposed to Peta?"
The then Prime Minister Tony Abbott put that question to ABC reporter Lyndal Curtis in December last year. It was the first time he publicly weighed into the commentary about his chief of staff's gender.
It was a comment that sent many in the Liberal party "troppo", according to The Australian columnist and former John Howard staffer, Niki Savva. It riled them because, as Savva told 4 Corners this week, the criticism "had nothing to do with it, it had nothing do with you know her gender or anything, it was you know, her method of operation."
#4Corners | #libspill pic.twitter.com/gjdFh7PaeN

— 4corners (@4corners) September 21, 2015
And herein lies a simple fact: being a female does not excuse a person from criticism. Females in politics are as entitled to have their performance scrutinised as their male peers, but, they are entitled for that criticism to be free from sexism. They are entitled to have their hair, their bodies, their clothes, their weight, their family arrangements, their partners left out of any discussion of their performance. They are entitled to be judged in the same way their male counterparts are.
We should not have more women in positions of power because they will be universally brilliant. They won't. Some will be, some won't be. The holy grail will be attained when women have the same opportunity and scope that men in power have: to be brilliant, hopeless, mediocre, the full gamut of qualities that leaders display, without it amounting to an accurate assessment of their entire gender's merit.
Peta Credlin was subject to sexism. But it is not sexist to explore the role she played in a highly dysfunctional Prime Minister's Office. Nor is it sexist to question how actively Credlin sought to place women at the "epicentre of decision making".
Do you think that Peta Credlin is a champion for women in leadership?