Lah'Theah-Rose Cox was an inquisitive two-year-old. Three weeks ago, she was playing in her Perth backyard with her puppy, while her mother was inside, making a snack. When the puppy got through a hole in the back fence, the little girl followed.
She fell straight into the neighbour's pool.
Lah'Theah-Rose's mum desperately searched for her daughter. By the time she found her, she was unconscious. Paramedics spent an hour working on the toddler.
She was taken to hospital, but four days later, her life support was turned off.
Lah'Theah-Rose's grandmother, Michelle Nelson-Cox, says what happened was "absolutely horrific".
"My heart breaks for them because I just think how life can be so cruel," she tells Nine News.
She says no one realised the fence was broken, and she would like to see more frequent safety inspections by local councils.
"Four years is too far in between," she says. "I think there needs to be more frequent pool checks, particularly around fencing barriers."
Nelson-Cox is also urging parents to be vigilant.
"Never, ever underestimate your child's inquisitiveness."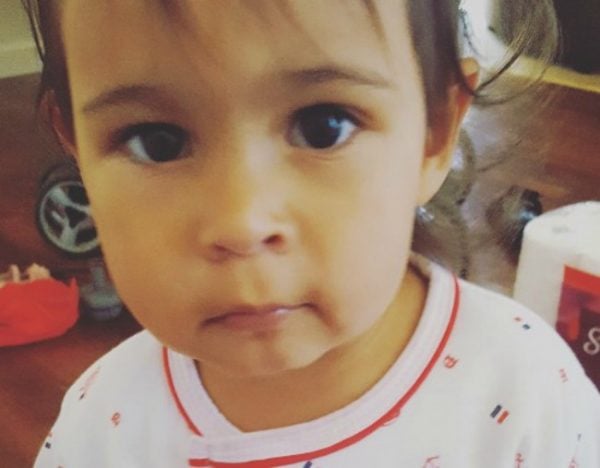 Steve Miller is a certified swimming pool safety inspector working in Perth. He believes WA is lagging behind other states when it comes to pool safety regulations, and if legislation was made stronger, it could prevent "injuries and death".
"I think Queensland is leading with the legislation that they have," Miller tells Mamamia.
He agrees with Nelson-Cox that safety barriers around pools should be inspected more often than once every four years. He says in Queensland, inspections are once every two years.
"A lot can happen in four years," he says.
When Miller does his inspections of pools, more often than not, he finds something that needs attention.
"I would say, on first inspection, probably 80 per cent of pools don't comply in one way or another. Usually, it's a simple adjustment of a latch on a gate. If they're not latching properly and self-closing, they don't comply."
LISTEN: What do you say to someone who's lost a baby? (Post continues below...)

He says people should constantly be checking that their pool gate is latching and closing properly.
"Every time you walk through a gate you can keep an eye on that."
There are other areas where Miller believes WA is lagging behind other states. He says in Queensland, when a house is sold, the pool has to comply with the latest safety regulations. That's not the case in WA.
"There's a lot of pools that were done prior to November 2001. They can use sliding doors from the family room into the pool area. Those sorts of things are just trouble."
But Miller says it's not all the government's responsibility.
"At the end of the day, it still comes down to the homeowner."
He says if someone lives in a house where the neighbours have a pool, they need to keep checking the fencing.
"If you see that your kids could climb over or that there's a hole that needs to be filled, you need to have a conversation with that neighbour. If they do nothing about it, you need to lodge a complaint with the local council to do something about it."
A GoFundMe page has been set up to help pay for Lah'Theah-Rose's funeral expenses.