Endah Cakrawati, who was killed on Australia Day when the sea plane she was travelling in with her pilot boyfriend Peter Lynch crashed into Perth's Swan River, posted a series of chilling last messages on social media before her death.
According to news.com.au, the 30-year-old documented the moments leading up to and during the ill-fated flight.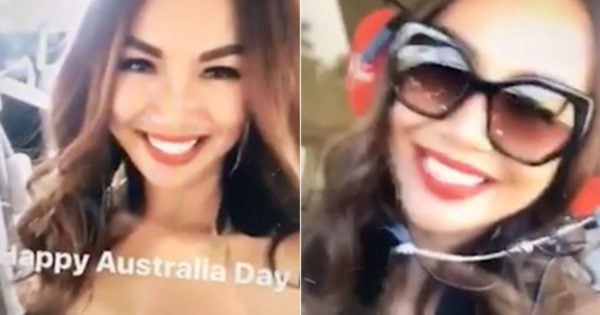 In a video taken from inside the plane that was posted on Instagram, Ms Cakrawati wishes her followers a "Happy Australia Day" before telling them she is ready for the annual Skyworks event.
"We're in Perth and we are ready to go for Skyworks today. Happy Australia Day," she smiled into the camera.
Other videos show the plane's propellers spinning into action, and Cakrawati sitting in the passenger seat of the plane as it takes off.