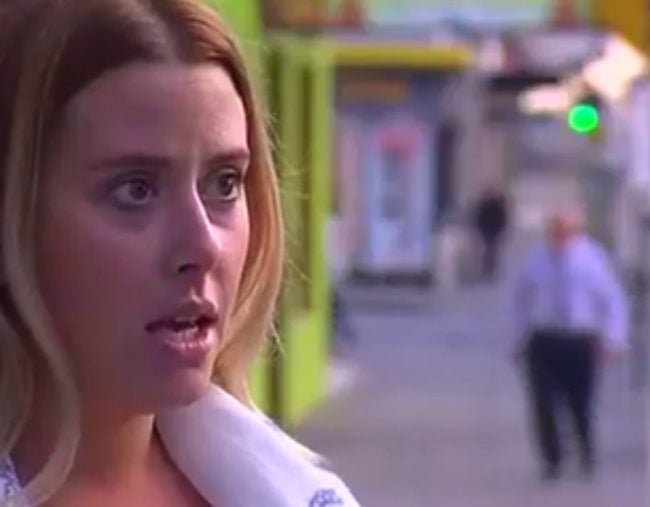 A 27-year-old mum of twins from Perth said she was forced to breastfeed her four-month-old sons on the side of the road after a tow truck took her car and refused to give her car seats back.
Brooke Feeney returned to her car on a busy Perth street on Thursday afternoon at about 4.20pm – five minutes after the spot became a clearway.
Talking to Perth Now, Ms Feeney said as she approached her car, the driver was in the final stages of towing it away. However, the new mum was desperate to retrieve the capsules from the back of the car, knowing her two baby twins couldn't travel legally without them.
"He wouldn't let me get the blankets or anything," Ms Feeney said. "He just said, 'Call Main Roads', and drove off."
In a separate interview with 7 News, the 27-year-old said she was "disappointed" with how the whole thing eventuated.
"I was ropeable. I was angry, upset, disappointed," she said. "I wouldn't have expected this from Perth."
After the tow truck had pulled away, the stranded mum said she was forced to breastfeed her twins on the side of the road. She then called Main Roads and spoke to a manager, who she said was "unsympathetic" and "unhelpful".
"She just told me it was my issue and I need to be more organised, that I should've left earlier and it was pretty much my problem and not her issue."
Parenting story? Parenting dilemma? Check out our parenting podcast This Glorious Mess.

In a statement to Perth Now, a  Main Roads spokesman said the agency regretted the "inconvenience and distress" caused to the young mother but refuted her version of events. They claimed her  car was already "under tow" when she approached the tow truck driver at 4.22pm.
"Tow truck drivers cannot pull over in peak-hour traffic," the spokesman said.
Ms Feeney denied this, saying "he was just getting in his car so he hadn't actually left."
With nowhere to go, the 27-year-old was forced to call her mother who looked after her babies so she was able to retrieve her car.