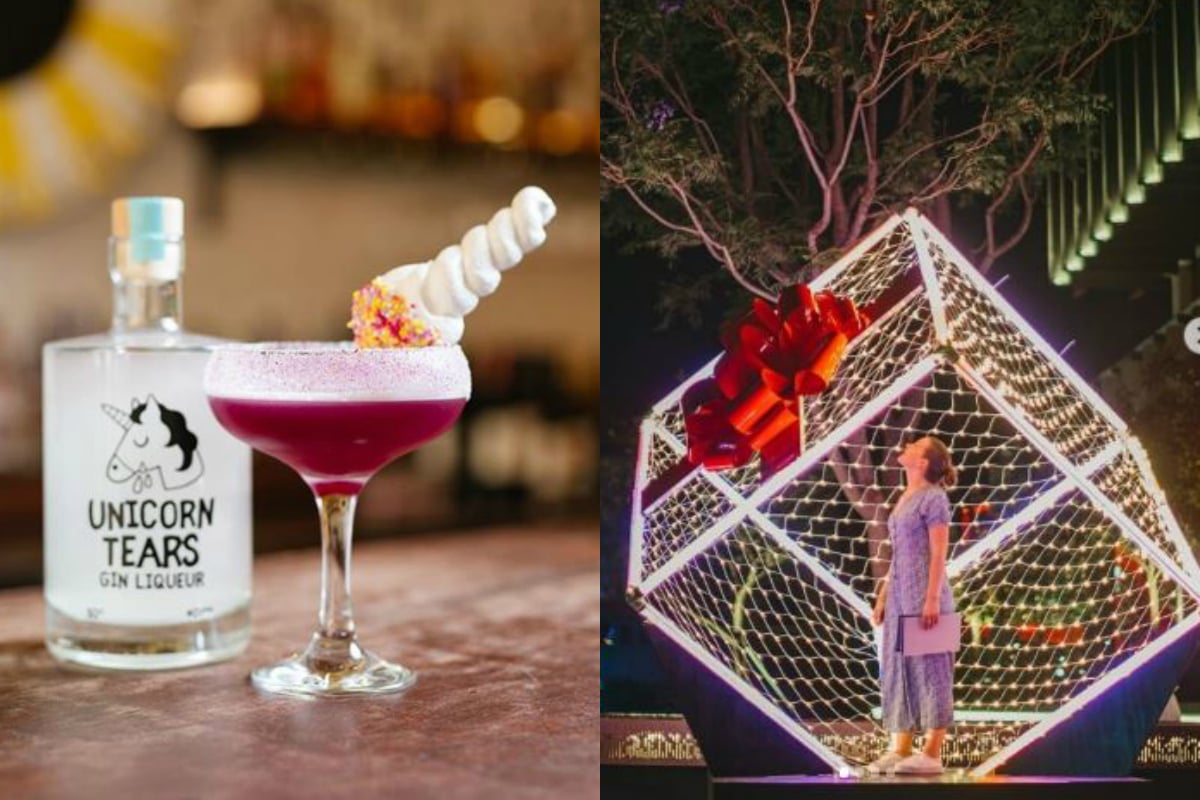 Did it feel like February when you got up this morning but now you can smell Christmas? Well, that's motherhood for you – nothing makes time feel quite as elastic as spending it with children.
So with weeks until Christmas quickly dwindling as fast as the seafood buffet on the big day, there's one city we want to spotlight: Perth.
With new hotels and bars popping up all over the city, Perth is having a huge moment. And at Christmastime, it really does come alive.
Oh, and it's also free to park in the city for three hours on weekends and public holidays at select carparks. Hear that Sydney and Melbourne? Three hours!
Now, that's great for taking the family out or gift shopping. But there's one person you can't forget during the festive season too… and that's you. Yes, you deserve some time out too.
So, we've put together a guide that has a mix of things to do with your family, friends, or even by yourself if you need some chill time away from the madness.
1. First stop, the shopping.
Perth has it all when it comes to shopping. We'd recommend heading to the iconic Forrest Chase, Perth's go-to shopping spot for 30 years, which has recently undergone a swanky facelift.
Then there's the four-storey Myer which is seriously a one-stop shop for everything you need, with Santaland a must-visit if with the kids…. or if you're just a big kid.
More of a Tiffany and Louis Vuitton girl? Then head to Raine Square, the city's newest shopping hub, which also doubles-up as great place for a spot of lunch. We'd recommend Hunter & Barrel Raine Square – it gets busy so you might want to book a table beforehand.
2. Bottomless champagne is self-care.
Seriously, after getting gifts for everyone in your family, extended family and your partner's family, your reward should always be champagne. And luckily for us seriously parched mums, there's a bottomless champagne lunch at Mayfair Lane every Saturday between 1pm-3pm until early December. For $139 you'll get free-flowing Veuve Clicquot (only the best for us!) and plenty of seafood.
3. The Christmas Carnival is one for the kids.
OK, you've had your childless fun for now, it's back to being a semi-responsible parent and we'd suggest taking the kids to the Supreme Court Gardens for the Christmas Carnival. There's amusement rides, mini-golf and games, with Santa taking time out of his busy schedule to visit between 10am and 4pm each day.
The Christmas Nativity play is also a really sweet addition, with the re-telling of the traditional story including more than 100 performers and live animals on Friday 20 and Saturday 21 December from 6.30pm.
4. The unmissable Christmas Lights Trail.
This is a pretty special event, with 27 mesmerising Christmas light installations lighting up the city as part of the Christmas Lights Trail.
There's even incredible projections and festivities lighting up malls, streets and parks, and live performers on the weekends. Think Sydney's Vivid, but at Christmas!