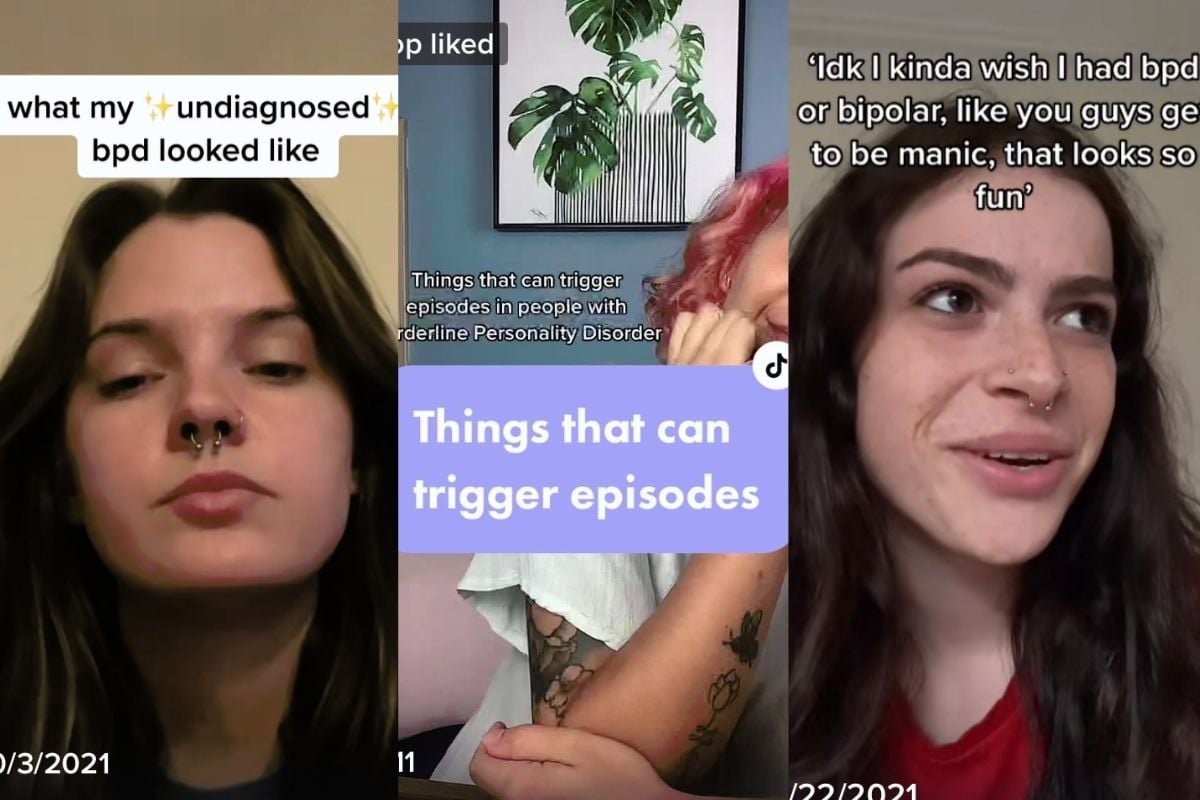 This post deals with mental health disorders and might be triggering for some readers.
Do you have the tendency to push people away? Do the smallest things make you implode? Do you constantly feel like you need to change your self-image? Do you always need reassurance? 
Well, according to a popular post on TikTok, your ✨bad personality traits✨ are actually undiagnosed borderline personality disorder (BPD).
In case you haven't come across it on your FYP on TikTok, posts like these are among thousands on social media that are encouraging teens and young adults to self-diagnose their psychological wellbeing. They're everywhere. And they're racking up *billions* of views.
Just look up the hashtag #BPD (borderline personality disorder) - it has a whopping 4.6 billion views on TikTok. The hashtag #bipolar has 2.4 billion, while #DID (dissociative identity disorder) has another 1.7 billion views.
Watch: Lily Bailey on suffering from OCD. Post continues below.
A lot of these videos involve teenage girls and young women posting about their symptoms, how they manage them, and tips on how to "self-diagnose" your own mental conditions.
And now, psychologists are reporting a new wave of young people claiming to suffer from rare personality disorders such as borderline personality disorder, bipolar disorder and schizophrenia — the kind of conditions that aren't usually prevalent in this age group.
According to researchers, there's one common theme identified with young people and self-diagnosed conditions: TikTok. More specifically, engagement in mental health content.
Because while mental health awareness is obviously a very good thing, this new wave of mental health influencers on social media are unintentionally encouraging the incorrect diagnosis of disorders. 
Meaning? Young people are reportedly manifesting behavioural and emotional disorders.
Lysn psychologist Nancy Sokarno said the dangers of this new movement are wide-ranging.