I rushed around, making sure every person was happy — after all it was the happiest day of my life.
I smiled, said hi to people I had known for years and people I had never met before, checked to make sure my hair was still just-so, and possibly looked like a chicken with its head cut off at some point.
We danced, we kissed, we made toasts, I ate the most delicious gluten-free cupcake on the planet (and laughed about how it was better than anything that was going to happen later that night), and finally we ran through bubbles.
It was loud and was the best party I have ever been to — however, I am quite biased about that. It was a magnificent day.
Vogue has named the wedding trends that are over for 2017.

There is one thing I regret not doing, though: I didn't take in the noise of it all.
Countless people told me leading up to September 12, 2015 about how that day will fly by faster than we could say, "I do." They advised me to take as much of it in as possible. I would just chuckle and go back to counting RSVP's.
But they were right. They were completely right.
Oh, how I wish I could have taken more in. Walking back down the aisle to Take Me Out To The Ballgame, hearing my new brother-in-law announce to our guests that they would see us all again in the Spring at a baby shower (no, I was not and still am not pregnant), hugging the woman who got me through the toughest times in college, and so many more things.
It was just so fast.
I wrote a piece two days ago titled Quieting the Noise. I stand by what I wrote. There are times where we need to completely shut out distractions and simply listen. But today is different. Today I look back and have a different mindset. I want to hear the noise.
I find myself thinking, "Gosh, I wish I could go back to that day."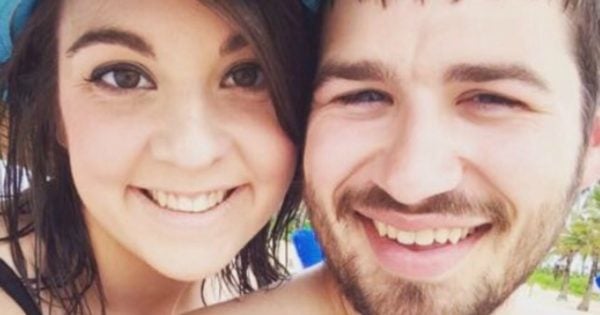 I wish I could stand at the back of the beautiful and elegantly decorated hall, as Aaron held me close like he did for much of the day, while we took in the noise of it all.
It is easy to look back at events in our lives and wish we did it differently. I challenge you to do that today; look back at an event in your life where you wish you could go back and push the "redo button".
But I also challenge you to do something else. Do not stay there long. Move forward. Do not dwell on the should-haves. Live life as it should be lived — to the fullest.
Kiss longer, shout louder, say I'm sorry more often, and eat an extra gluten-free cupcake (or with EXTRA gluten if you are so lucky).
So starting today, take in the noise. Hear it, feel it, breathe it in. I know I will.
Oh, and one thing I do not regret at all from that day…
...marrying that hunk of a husband of mine.
This post originally appeared on Medium, and has been republished with full permission. For more from Sarah Charles, you can follow her at Cooking with Sarah.
Thank you - just by clicking on this and other content on Mamamia, you are helping to fund education for some of the world's most disadvantaged girls.
Together with our commercial clients and charity partner Room to Read, Mamamia's goal is to be funding 1,000 girls in school each and every day, by June 2020.
Learn more here about our ongoing mission to make the world a better place for women and girls.