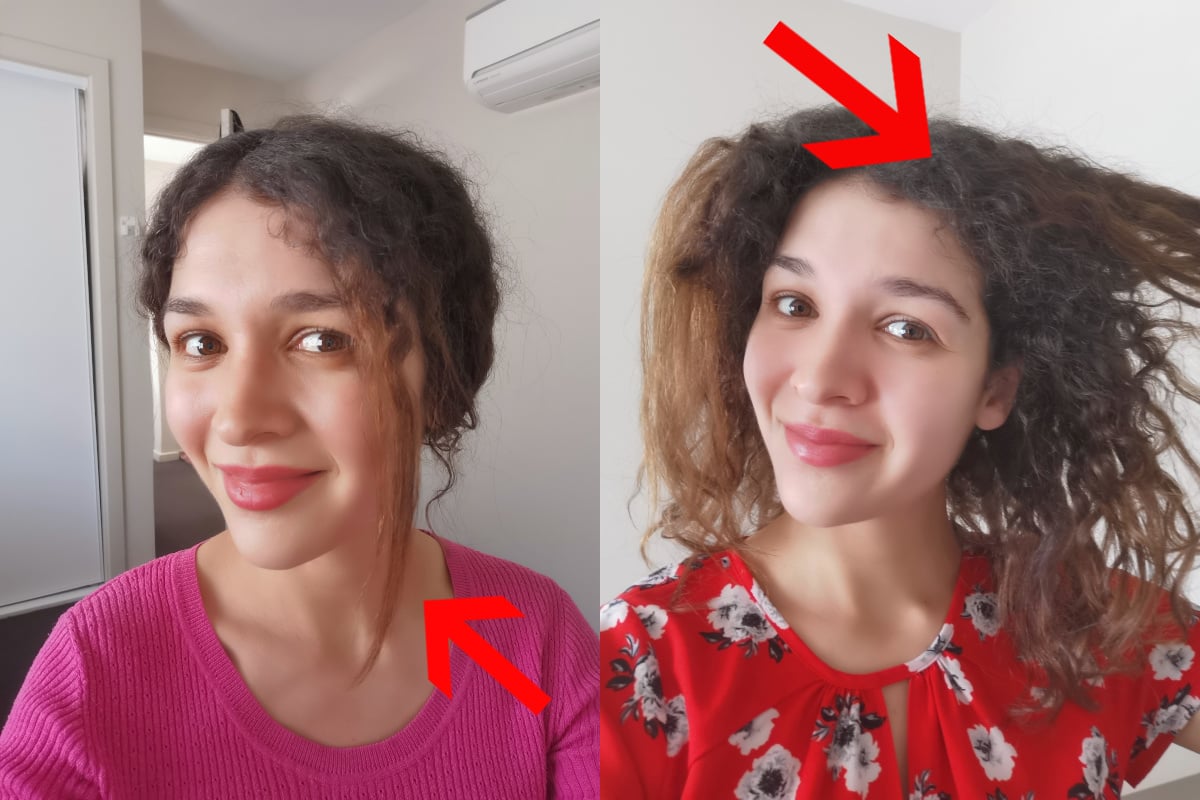 For the last 14 years, I have been straightening my hair one way or another.
My hair is naturally extremely curly and frizzy. My father is of Mauritian descent, which is a small island country off the coast of Madagascar. So you can understand that straightening hair that longs to be wild and big, was never going to be an easy task.
It's been bloody torture.
I bought my first straightener when I was 12 and going through my 'Paris Hilton' stage, as my sister calls it. I was obsessed with The Simple Life and had just discovered beauty. And showers.
Since then, the amount of hours I have spent in the bathroom, holding my arms up and twisting awkwardly to reach all the spots (which never happened, FYI), probably amounts to how much time I spent at Uni. I have a Bachelor's degree, for reference.
I fried my hair on the daily. I – at the time – felt more beautiful with straight hair. Hair that allowed me to blend in with the crowd and not stand out in any way whatsoever.
So when it came time for me to go on an eight-week beach holiday with other volunteers, I knew there was no way I was going to tend to my hair every day.
I wanted to be present. Confident. I wanted to know what it'd be like to wake up, roll out of bed, brush your hair and go. (I often wonder if those with straight hair realise how lucky they are to be able to do this? And not deal with knots that at times need to be cut out of your hair?)
I very briefly 'researched' hair straightening and flew from Melbourne to Sydney for the treatment, (so at this point, we're already at $600 for the bloody straightening, without aftercare prods) because the best place to get it done is in Drummoyne, hands down. (I've had three permanent straightenings, I've done the groundwork!)
After the seven hours to do the permanent straightening and obligatory few days where I could not wash my hair (or tie it up, or sweat), I took a shower, stepped out and… OHMYGOD it was the most gorgeous thing. I let it AIR DRY and was on my way. I was in heaven. It was a miracle. Could not believe how easy it was to manage.