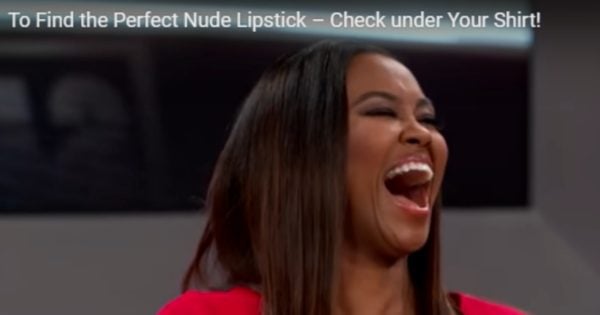 Excuse us, but it turns out the secret to finding your perfect lipstick shade has been hiding inside your bra this entire time.
According to a recent episode of The Doctors, women should match their lipstick to their nipple colour in order to find their most flattering shade.
Dr. Travis Stork – a man who I have not once seen actually wear lipstick – revealed this information to a live audience who shrieked in horror at the word 'nipples'.