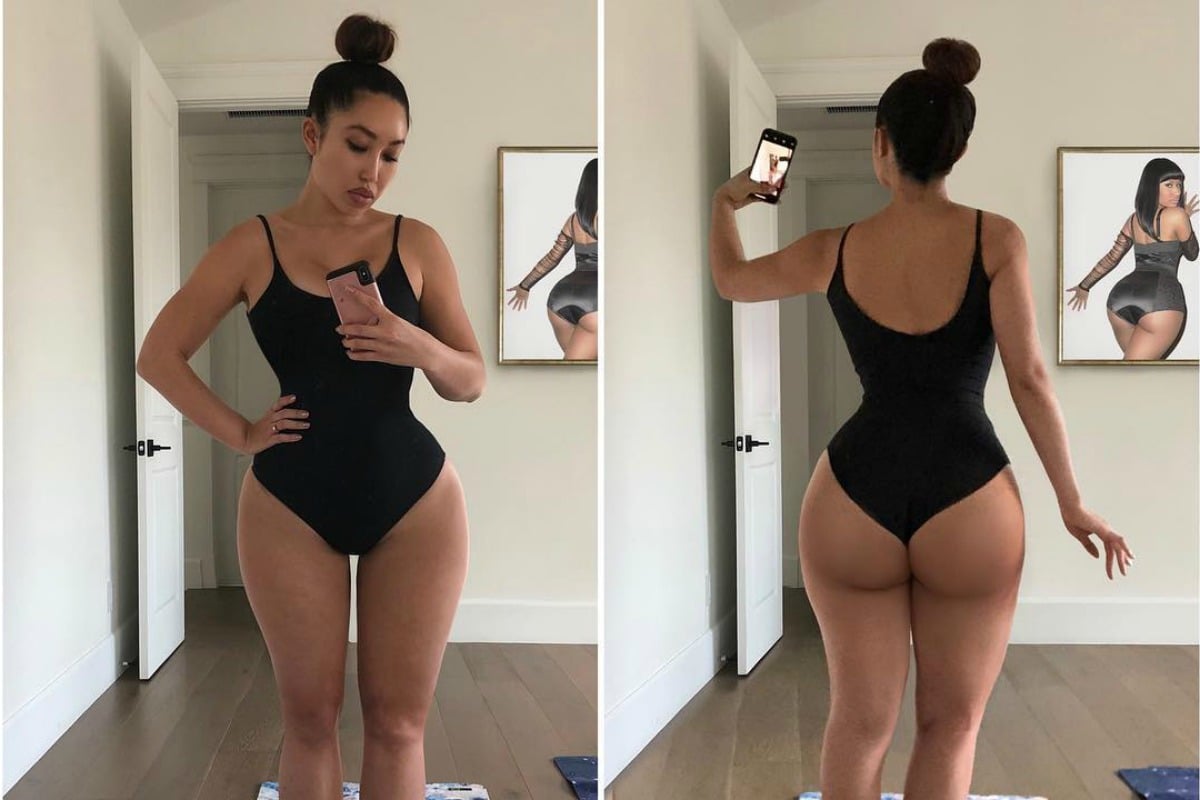 Unrealistic body expectations are already a pain to deal with, without having to abide by what body type is in vogue or how your boobs/butt/hips/*insert body part in here* should look in an outfit, but if you think 'trends' are only reserved for fashion, beauty and interior decor, then you'd be wrong.
Thanks to LA-based online fitness instructor, and woman behind the popular Youtube channel Blogilates, Cassey Ho, her 'perfect body' experiment shows how the hunt for the ideal figure has fluctuated throughout history.
Cassey's experiment saw her enlist the help of artist, Daniel Kordek, to photoshop her body into the desired body standards of six eras – from now to mid '90s-2000s, early '90s, 1950s, 1920s and 1400-1700 during the Italian Renaissance – and the difference between each era is remarkable.
Butts, hips and a tiny waist: Mid 2010 – 2018.
Looking at images of Kim Kardashian, Kylie Jenner and Nicki Minaj as inspiration, Cassey says our current society is all about the big butts, wide hips and tiny waists… and you've probably seen this body type all over Instagram.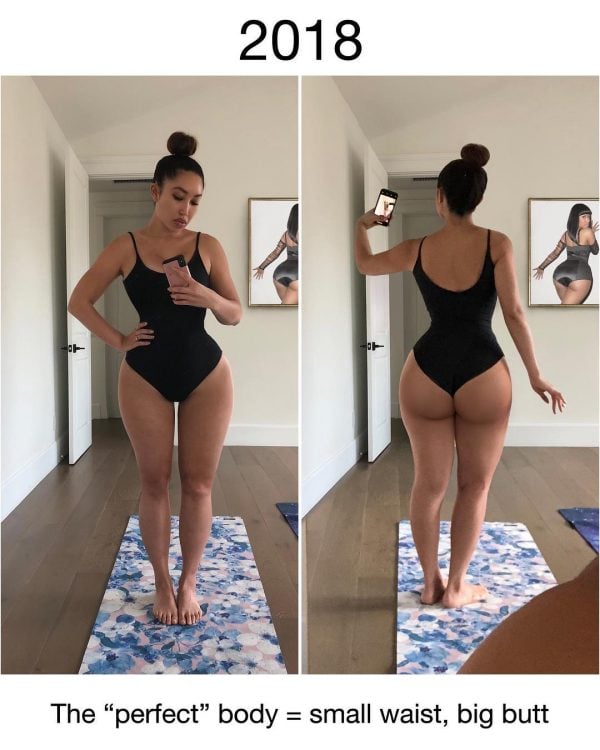 Victoria's Secret: Mid '90s - 2000s.
It's the age of the Victoria's Secret angel, big boobs, a flat tummy and thigh gaps are in. So are breast augmentations, which Cassey says was the highest performed cosmetic surgery in the United States.
Speaking of the 2000s girl, Cassey says: "She's tall, thin, and she's always got long legs and a full chest.