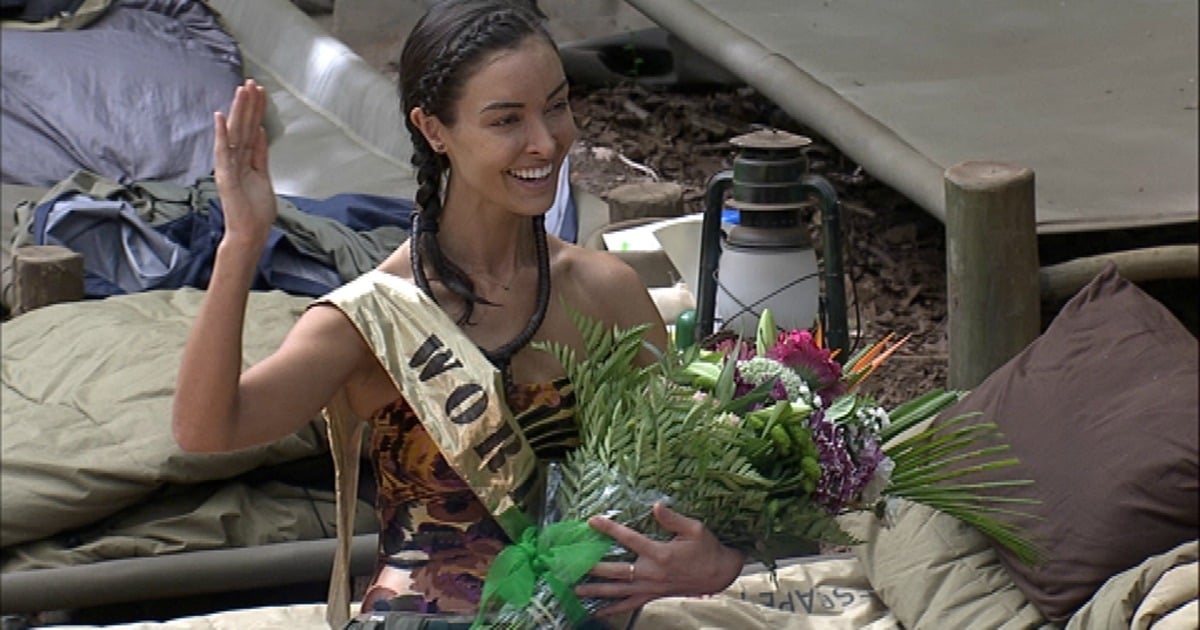 She kept zen in a snake den, was covered in buffalo manure and ate buck's lips and antelope eyes. But she draws the line at pig's anus.
After last night's episode of I'm A Celebrity… Get Me Out Of Here! Laurina Fleure is official a world record holder. The ex-Bachelor contestant completed her 11th Tucker Trial for the series, one more than previous record holder super-model Janice Dickinson.
In a plot twist, last night's challenge didn't involve eating bugs or internal organs. But it did involve danger, it was called Jungle Houdini.
Laurina was stuck in a wire cage, in a river… with crocodiles. Joy.
Laurina undertakes yet ANOTHER Tucker Trial challenge. Videa courtesy of Channel 10 (post continues after video):
The cage contained eight locks, and for each lock Laurina managed to crack, she would receive a star. But of course, it wasn't that easy. To open said locks, Laurina was given 12 keys and she needed to open each one as the water rose above her head.
She did an incredible to job, winning seven stars before bowing out and uttering those powerful words ('I'm a celebrity' you know the rest).
Laurina's previous trials have seen her locked in what was essentially a giant coffin, and covered in several different types (and sizes) of snakes. She completed that challenge with all the serenity of a Buddhist monk. There was even chanting involved.
She had to find her way, in the dark through the 'temple,' collecting stars among the snakes, scorpions and (surprise, surprise) animal excrement.