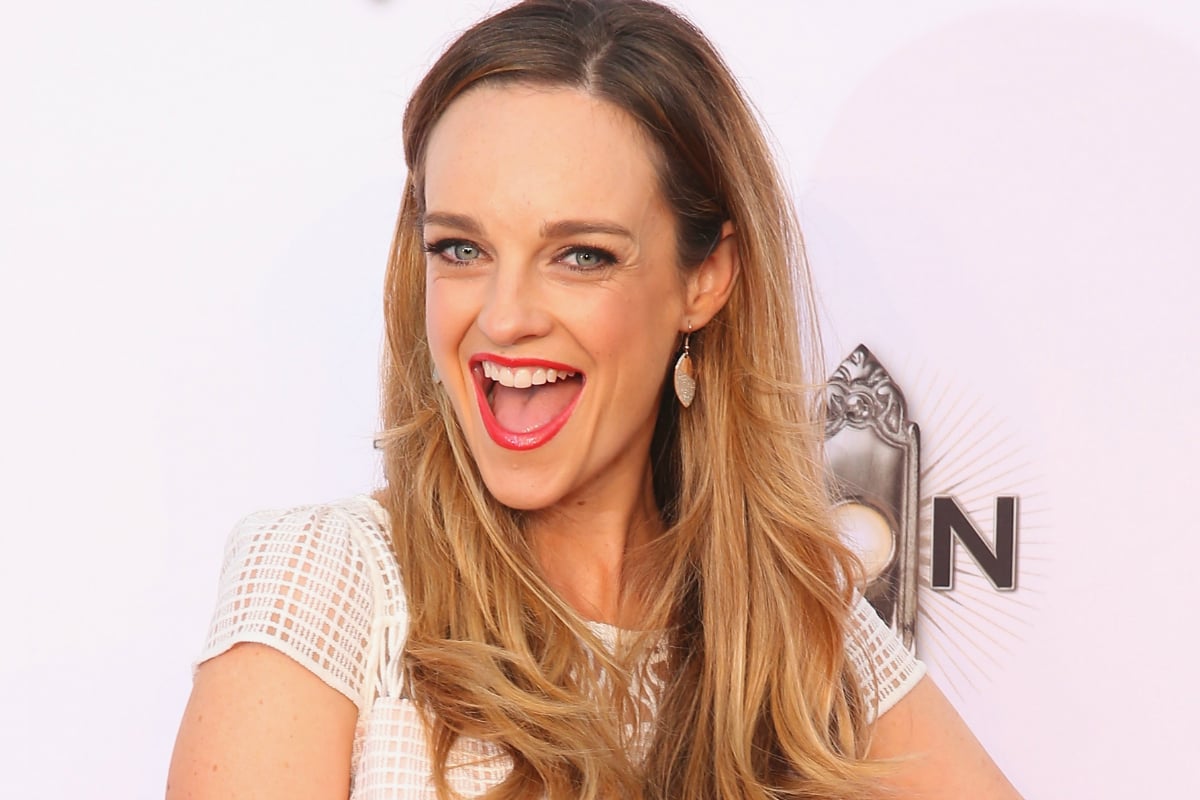 No two days in Penny McNamee's house are the same. With an ever-changing filming schedule and two young children, the popular actress and her marketing executive husband, Matt Tooker, use a "divide and conquer" approach to keeping their lives running smoothly.
Well, as smoothly as it can run with a four-year-old (Jack) and six-month-old (Neve).
There are days when the television star has to be on set in Sydney's Palm Beach by 5:30am; "I sneak out of the house before anyone stirs," she told Mamamia. "It's actually easier, because I don't have to get the kids ready! (sorry Matt)."
On others, it's a 9am start, after a few hours of beautiful, domestic chaos.
"We are woken at 6:30am by Jack jumping on us. Then it's all systems go!" she said. "We stagger our showers… One of us feeds and changes Neve, the other makes Jack's lunch and chases him around the house trying to get him to put his shoes on.
"Whoever has the later start walks Jack to preschool, which is around the corner from [our house], making it very handy. If we are both working, we have a gorgeous Au Pair who minds Neve. Or if I have the day off, I stay in my PJs and have a lazy morning with lots of baby cuddles."