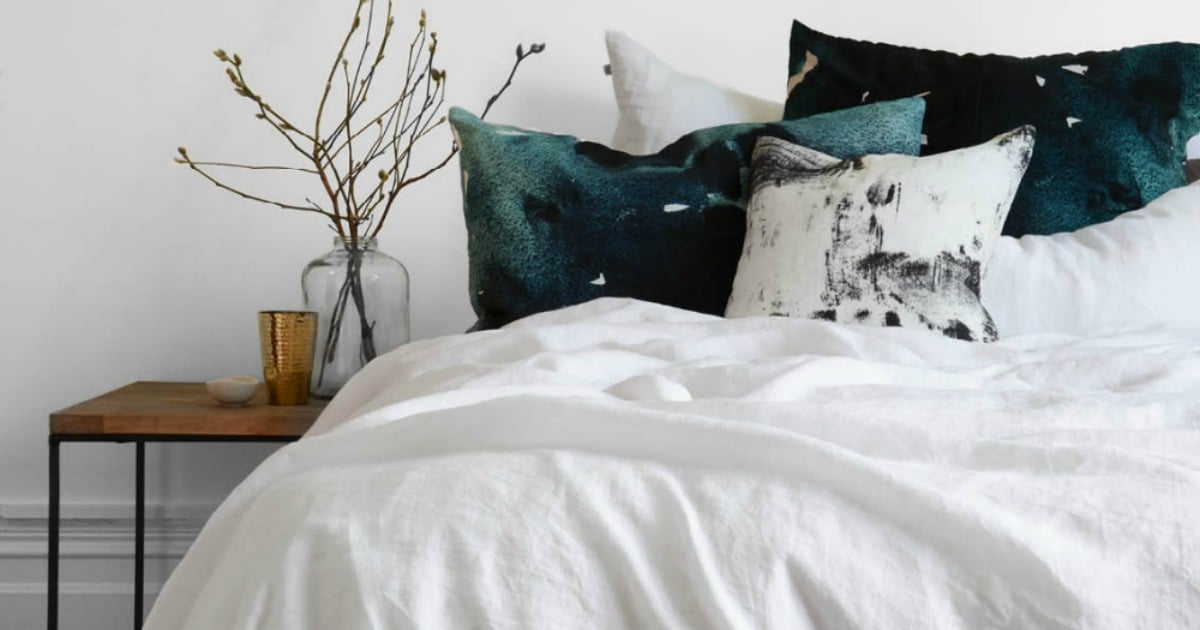 Image: supplied. 
We spend one third of our life in bed. But rarely do we stop and think about what the fabric we're sleeping on is actually made of. Thankfully, New Zealand designer duo Loren Marks and Sarah Carson have done that for us.
So it's only fitting that the pair teamed up to create Penney + Bennett, a collection of very beautiful textile living wares.
They use only the highest quality natural cloth sourced internationally, with silks are hand picked and linen woven and dyed specifically for their collections. Each individual creation is hand crafted in New Zealand.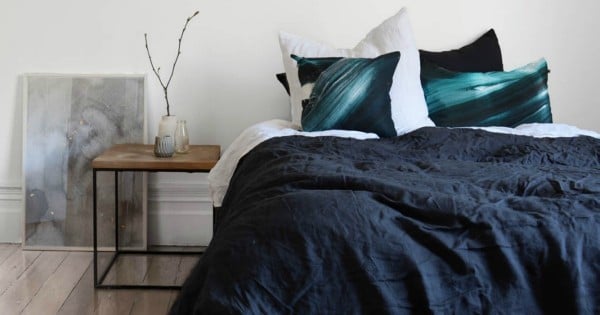 Both born and raised in Auckland, the pair studied fine arts together, and shared a studio at Whitecliffe College of Art and Design. They collaborated on projects combining their different art practices, Marks in interior textiles, and Carson in the fashion industry.
"During breaks and between critiques we would go down to a local tea room and talk about our plans following our graduation. We had many discussions on finding things that we wanted for the home, and realised this was where our passion was. After not finding the things we were looking for we took it upon ourselves to create them," they explain.
After about a year of planning, they launched their first incredible collection in 2014. (Post continues after gallery.)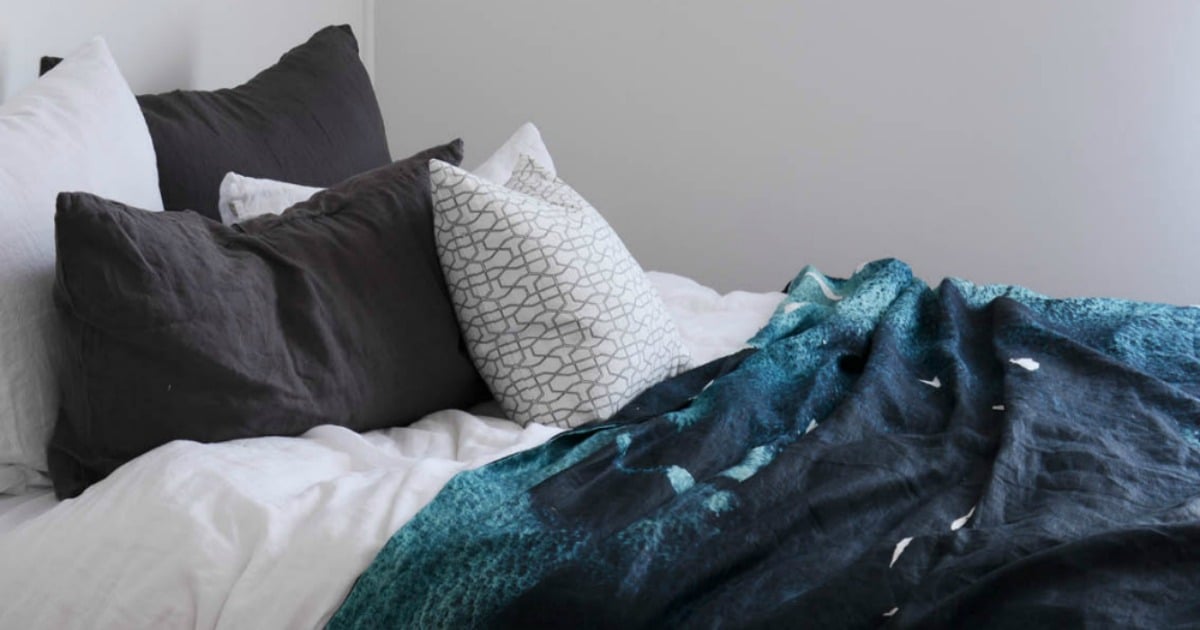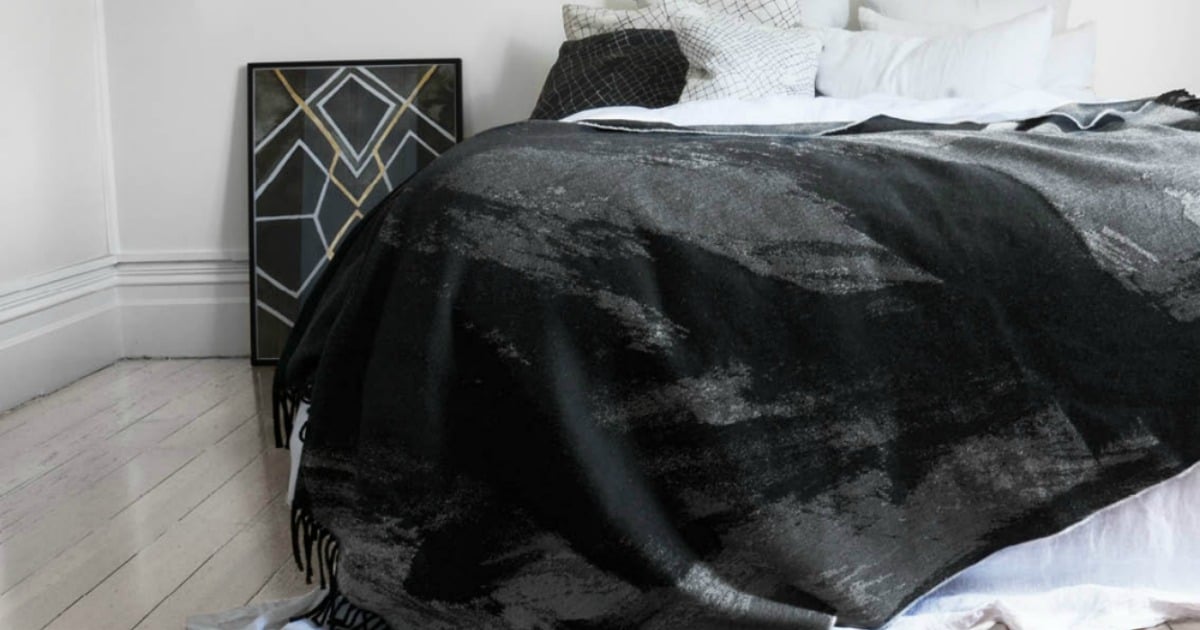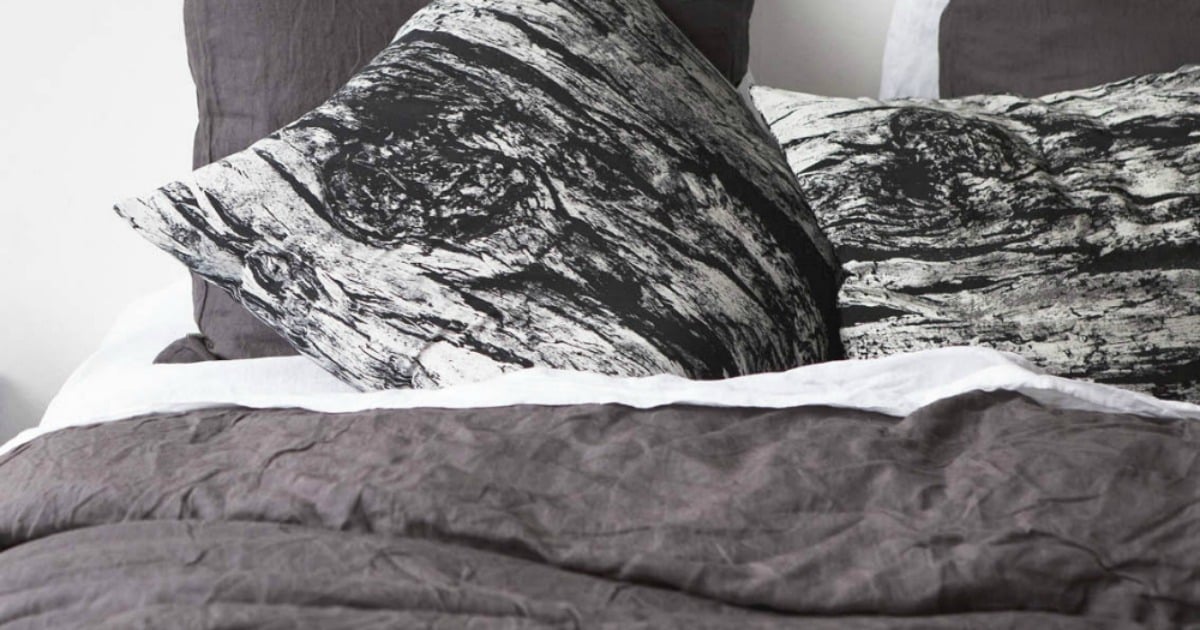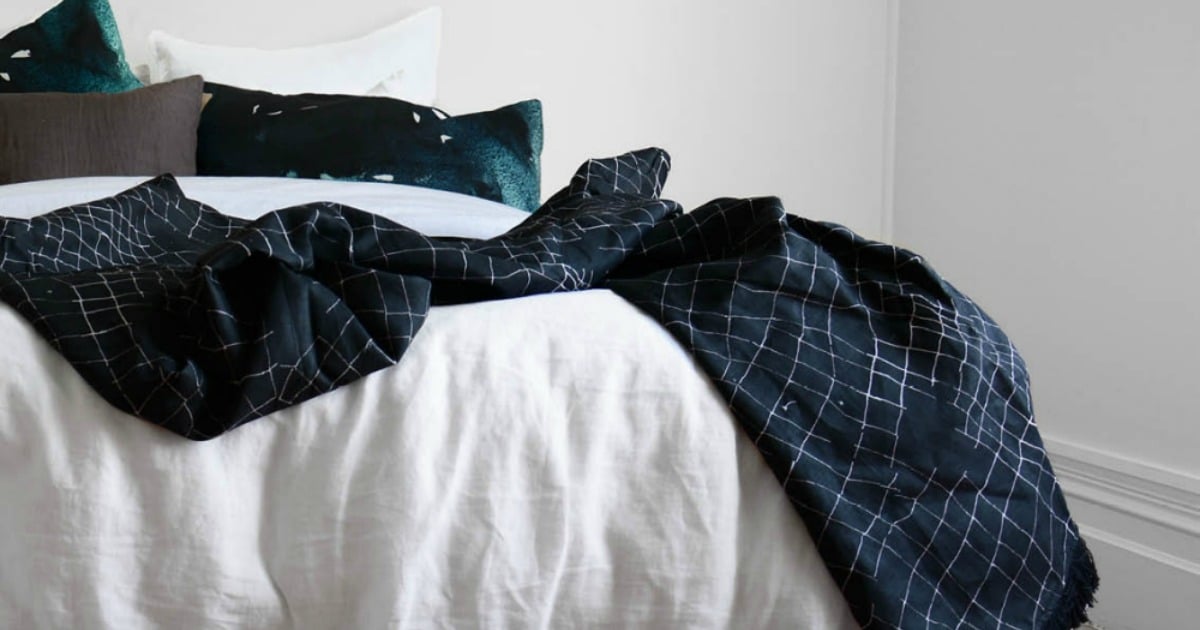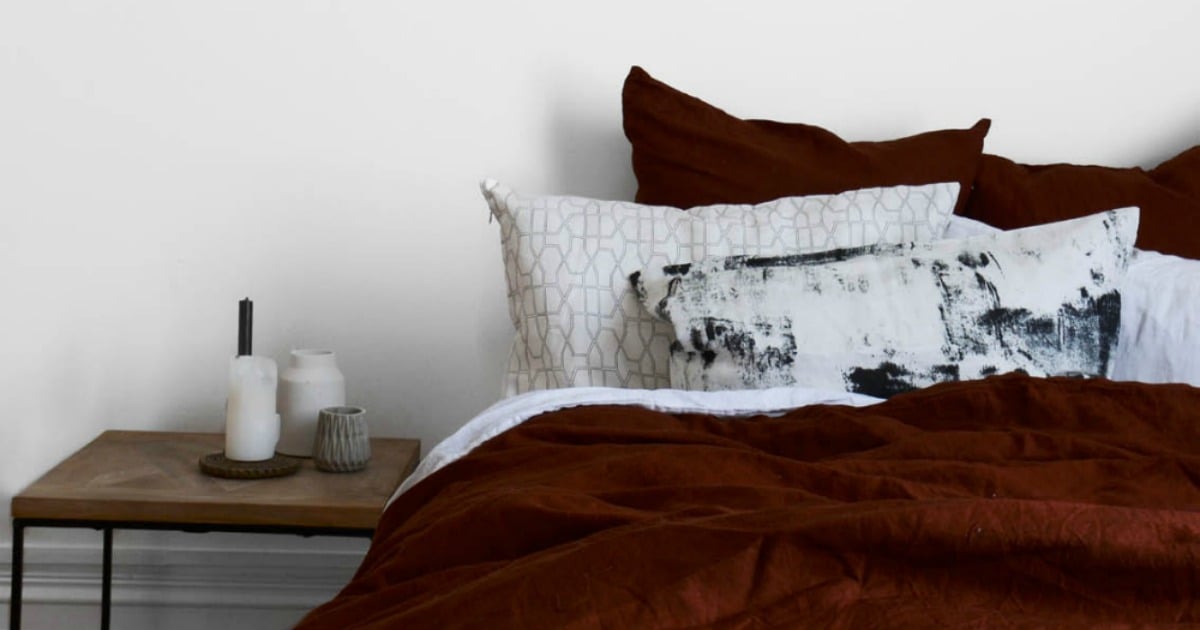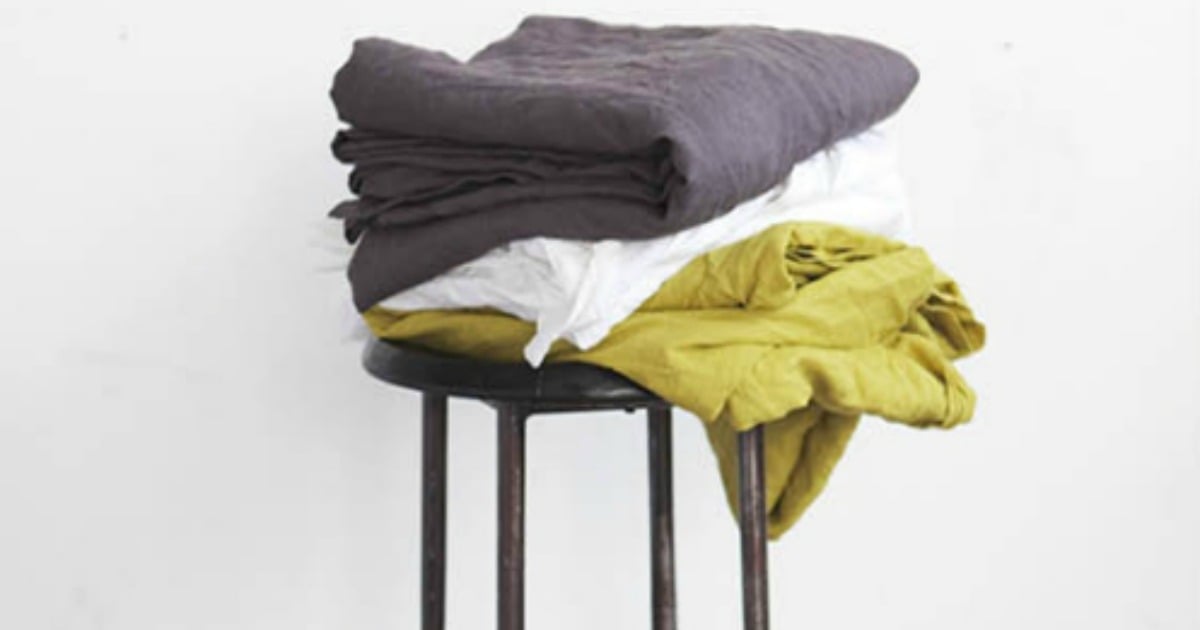 Both Marks and Carson are very involved in each design, from concept to the end product. The prints are created via a range of painting, drawing, photography and digital techniques, but blend together incredibly cohesively. Carson creates the photo-based imagery, and Marks produces the graphic design content, editing is a big key to the pair's designs.
They begin their process by creating art individually, then, bringing everything together they edit and refine a concept for a collection.
"We both love experimentation, and it keeps it exciting for us as we discover new mediums and effects. When you are working with something which is two-dimensional then seeing this transform in the final stages to a three-dimensional object is a very satisfying process,"
"It's an exciting revelation when your designs come back in printed form on natural fabrics, the texture from the fabric adds another nuance to the design and the scale is much larger when printed onto fabrics then on our screen. We believe the different mediums create depth and a more dynamic collection," they explain.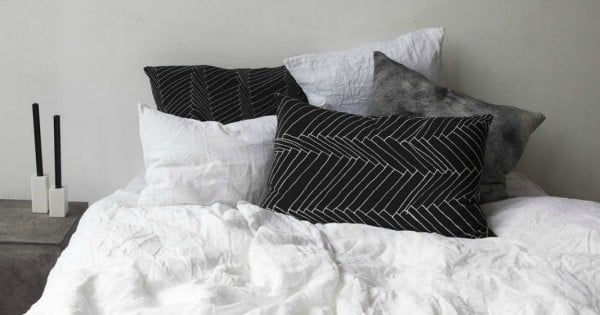 In between working on their next collection, the pair are also working on plans for international growth. So watch this space.
You can read more about Penney + Bennett on their website, and Instagram page.
Mamamia's art endeavour, the Voulez-Vous Project celebrates artists, designers, illustrators and creators. Our aim: to help the internet become a slightly more beautiful, captivating, or thought-provoking place by making art accessible. Click here to see all the previous Voulez-Vous posts.
Do you know an artist (or are YOU an artist) who creates beautiful or thought-provoking work and whom you think should be featured on Mamamia's Voulez-Vous Project? Send an email to [email protected]mamamia.com.au.
Want some home styling inspiration? Check out Mamamia TV's video below.