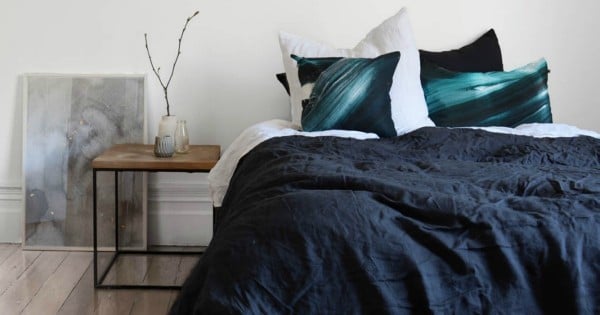 Image: supplied. 
We spend one third of our life in bed. But rarely do we stop and think about what the fabric we're sleeping on is actually made of. Thankfully, New Zealand designer duo Loren Marks and Sarah Carson have done that for us.
So it's only fitting that the pair teamed up to create Penney + Bennett, a collection of very beautiful textile living wares.
They use only the highest quality natural cloth sourced internationally, with silks are hand picked and linen woven and dyed specifically for their collections. Each individual creation is hand crafted in New Zealand.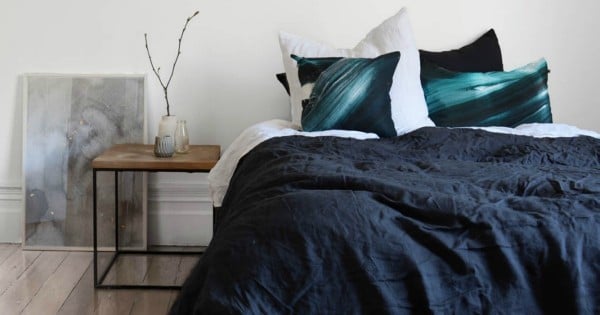 Both born and raised in Auckland, the pair studied fine arts together, and shared a studio at Whitecliffe College of Art and Design. They collaborated on projects combining their different art practices, Marks in interior textiles, and Carson in the fashion industry.
"During breaks and between critiques we would go down to a local tea room and talk about our plans following our graduation. We had many discussions on finding things that we wanted for the home, and realised this was where our passion was. After not finding the things we were looking for we took it upon ourselves to create them," they explain.
After about a year of planning, they launched their first incredible collection in 2014. (Post continues after gallery.)