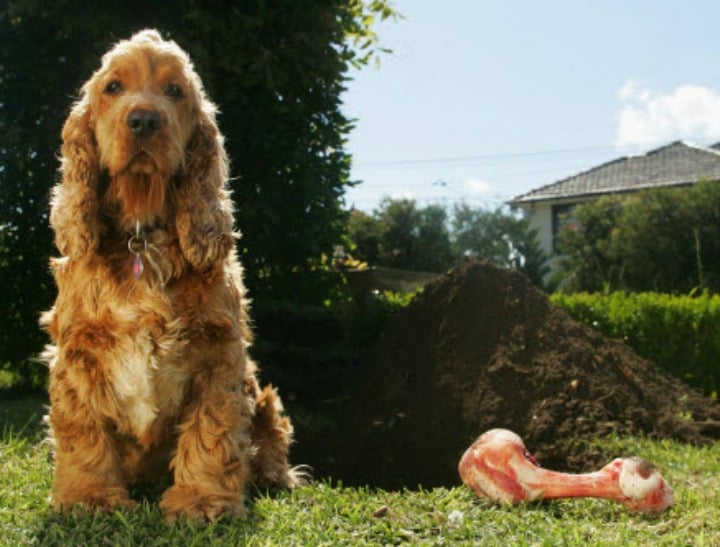 A dog has sniffed out more than a bone on its morning walk.
A man has handed in what is believed to be a severed penis at a police station on the NSW Central Coast yesterday. The grim discovery was made by a neighbour's dog.
The man walked into the Toukley Police Station carrying a plastic bag, containing what he believed to be a human penis.
He told officers it had been discovered at a park 60km away.
A police spokesperson said the ambulance service were called to inspect the contents of the bag.
"It appeared to be some form of tissue matter that could be a penis," they said.
"But we are not positive and it is now being taken to a nearby medical facility to be inspected."
The 'unidentified item', which appears to not have been severed recently, has been taken to a hospital for forensic examination.
"First we have to establish if it is human and if it is obviously the investigation will widen from there." they said.
No other details have been released at this time.
More body parts: Woman bites off part of attacker's tongue. Takes it to police.