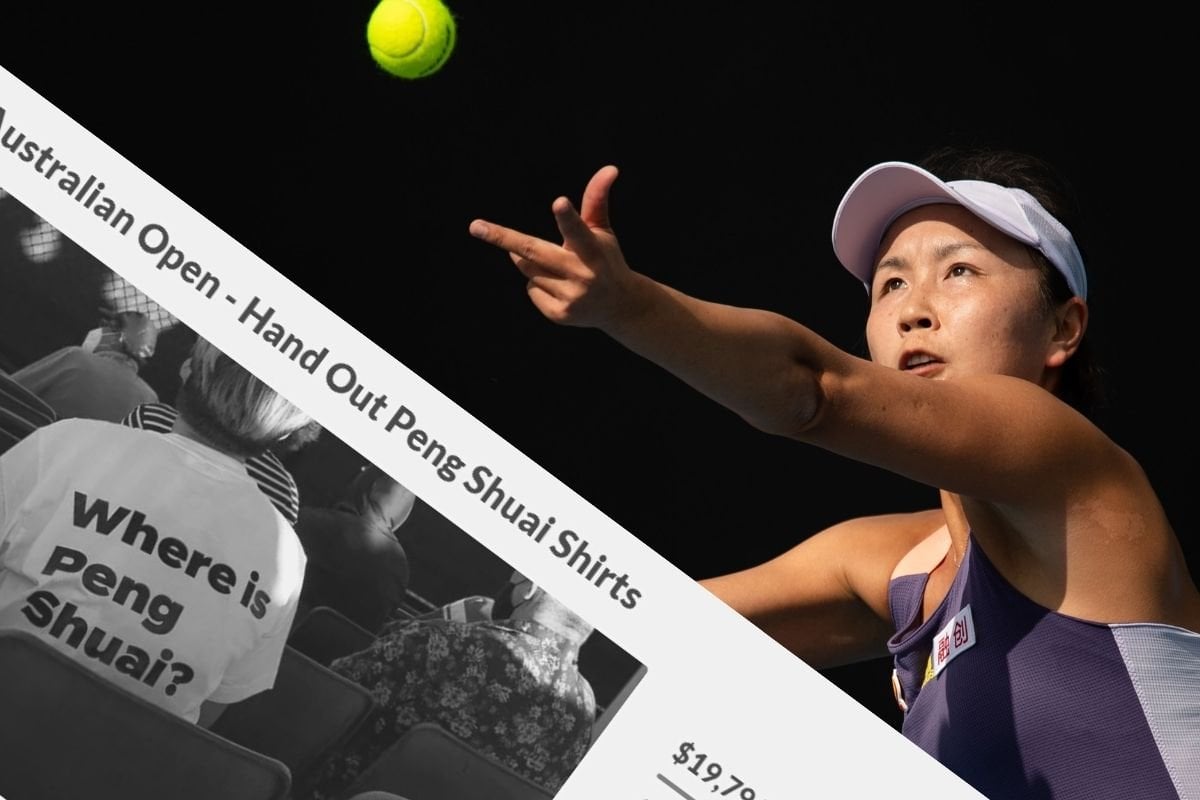 When the Australian Open women's final takes place this Saturday at Melbourne Park, there will be a question asked thousands of times over by the crowd. 
"Where is Peng Shuai?"
It'll be a phrase printed on the shirts of spectators all through the stands, after a GoFundMe posed the idea. 
Because right now on social media, in and around the Australian Open precinct and at after-match press interviews, there's a sideline story running concurrently to the stories about who is winning and losing at the first grand slam of the year.
And no, it's not Novak Djokovic. It's much, much more important than that.
Watch: The 'politics' of Peng Shuai. Post continues after video.
In 2020, former world No.1 Peng Shuai was at the Australian Open competing and representing her country in her sport.
Where is she now? Well, that's the problem. 
After accusing a senior member of the Chinese Communist Party of sexual assault in November 2021, the athlete seemingly disappeared. 
"Peng Shuai will not return if we stop on our side. At the moment, the stalemate requires people to exercise wisdom, courage, and morality to break it," Chinese activist Lü Pin said. https://t.co/WUTxBm4Emo

— Mamamia (@Mamamia) November 23, 2021