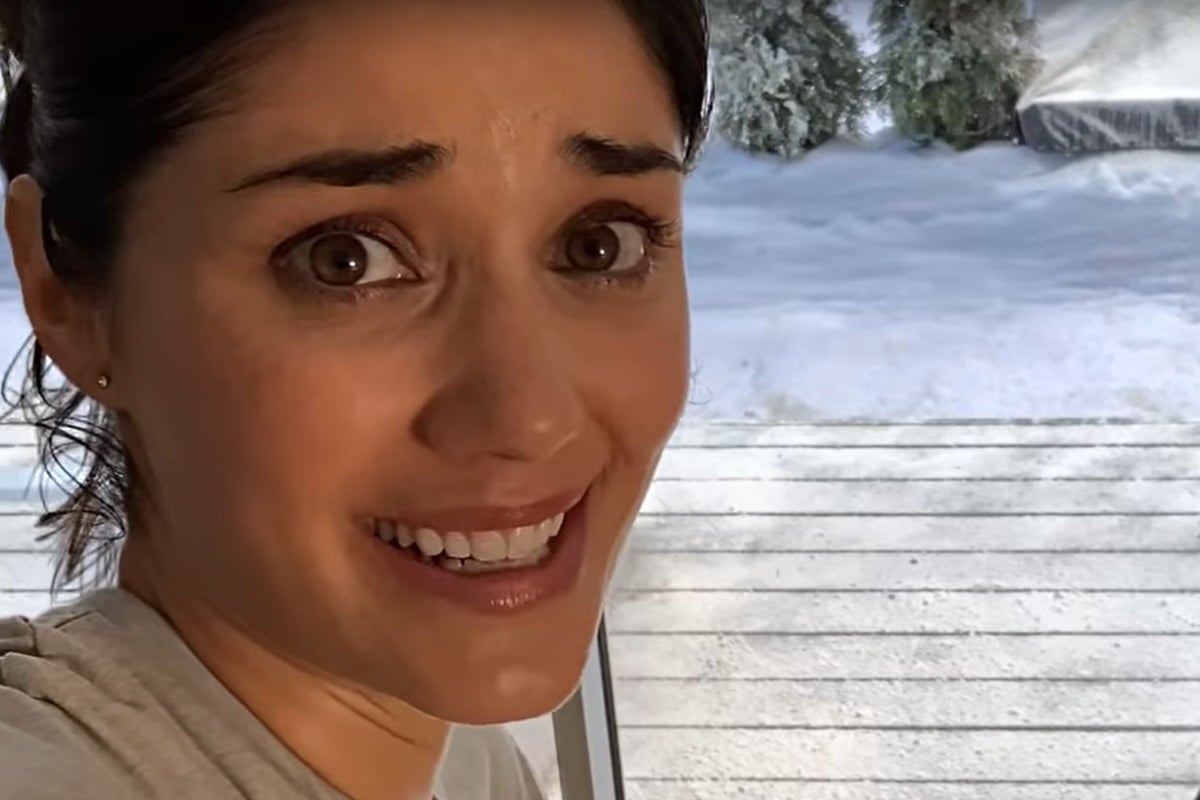 Imagine.
It's Christmas Day and snow is falling in your backyard.
You can see that because you live tucked away in the woods in Aspen in a $3 million house complete with floor to ceiling windows, which are somehow completely spotless… despite having a small child.
You walk into your living room and there it is.
A USD$2,245 surveillance hamster wheel Peloton stationary bike.
Ah, it's just what you wanted.
"Here's your present YOU BETTER DOCUMENT YOURSELF USING IT," your flannel-wearing husband warns you as 1999 one-hit wonder 'She's So High' begins playing in the background.
Weirdly enough, this isn't just a bizarre… dream. Instead, it's the plot behind Peloton's latest Christmas commercial, which has been described as like a "horror movie".
You can watch Peloton's bizarre Christmas commercial below. Post continues after video.
The ad, which was released on YouTube on November 21, follows a woman's yearlong selfie journey after her partner rudely gifted her a high-end stationary bike for Christmas.
And now, as expected, the bizarre ad has gone completely viral.
In fact, it's so viral, there have been more Google searches for Peloton than impeachment in the United States.
This week there have been more US Google searches for Peloton than impeachment. pic.twitter.com/Jo0YR4UsMs

— Elliott Schwartz (@elliosch) December 4, 2019