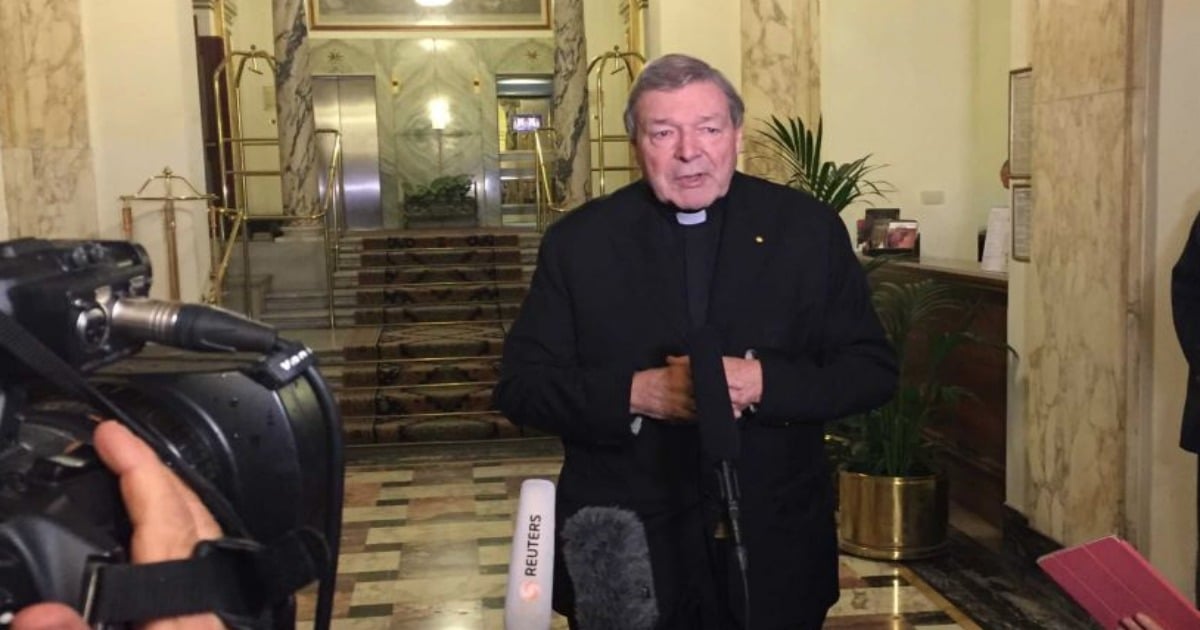 We've rounded up all the latest stories from Australia and around the world – so you don't have to go searching.
1. Cardinal Pell pledges to help survivors as his appearance at the royal commission wraps up.
Cardinal George Pell has committed himself to work with child sex abuse survivors.
Following an hour long meeting with a group of survivors who travelled to Rome to hear him give evidence to the child abuse royal commission the cardinal said it had been a "sometimes emotional meeting" and it was agreed to explore the possibility of establishing a research centre in Ballarat to "enhance healing and improve protection.
"One suicide is too many, and there have been many such tragic suicides," the cardinal said reading from a  handwritten statement.
"I commit myself to working … to try to stop this so that suicide is not seen as an option for those who are suffering."
"We all want try to make things better actually and on the ground, especially for the survivors and their families."
"I too, despite the separation of distance want to help make Ballarat a model and a better place for healing and for peace."
Survivor David Ridsdale said victims were overwhelmed with emotion following the meeting with the Cardinal.
"We've just had an extremely emotional meeting with Cardinal Pell," Mr Risdale said.
"We met on a level playing field, we met as people of Ballarat."
Cardinal Pell has now finished giving evidence at the royal commission.
2. Father of Chloe Murphy asks Coroner why babysitter is allowed to go on with her normal life.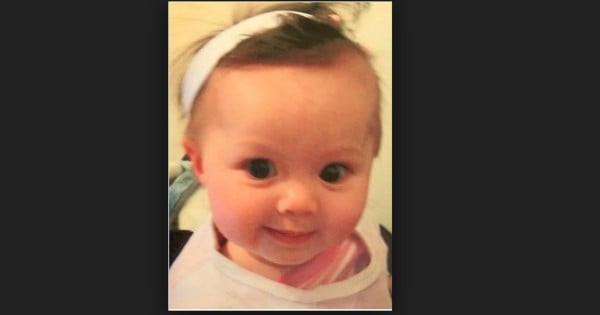 The father of a 10-month-old baby who died while in the care of her babysitter has told the coroner the fact the babysitter, Ketapat Jenkins is allowed to go on with her ordinary life leaves him dumfounded.
Ketapat Jenkins was found not guilty of child homicide in 2014. She had been accused of shaking Chloe Murphy while she cared for her when her parents, Anthony and Phurithee Murphy went to see a movie.
A panel of experts has told the coronial inquiry that Chloe suffered a fractured skull, significant brain injuries, retinal hemorrhaging and three breaks to her left arm.
The panel agreed that the probable cause of death was very severe "non-accidental" head and forearm injuries, and that they were likely inflicted around 9pm or 10pm on the night she was being babysat.
Chloe's father, Tony Murphy told coroner Jacqui Hawkins yesterday "I'm a little bit dumbfounded that after everything that's come out … that this woman has been able to go about her normal life.
"She will get on with her life like nothing's happened, whereas I and (wife) Kat have to deal with this every day.
"And I think that's wrong."
In speaking with The Herald Sun he said he wanted her retried "I want a fresh trial, or the laws that govern double jeopardy to be looked at, because as far as I'm concerned there was a miscarriage of justice."
3. Nanny who beheaded Russian girl says it was revenge for Putin's Syria strikes.
The nanny who beheaded a four-year-old girl in her care and brandished her head outside a Moscow metro station has said she did it to avenge Muslims killed in the Kremlin's campaign of air strikes in Syria.
In video posted online 38-year-old Gulchekhra Bobokulova from Uzbekistan said it was revenge for Putin's airstrikes.
"I took revenge against those who spilled blood," Bobokulova said. "Putin spilled blood, planes carried out bombings. Why are Muslims being killed? They also want to live."
She also said she had wanted to go to live in Syria but did not have the money to do so. In the video Bobokulova wore the same clothes as when she appeared in court on Wednesday.
A Kremlin spokesman said her remarks should be regarded as those of someone who is mentally unwell.
"You need to regard anything that such a deranged woman says accordingly," Dmitry Peskov, the spokesman, told reporters.
4. Sarah Tate praised for her tenacity as she loses her three-year battle with cancer.
Former Olympian and mother-of-two Sarah Tait has lost her three year battle with cervical cancer, dying yesterday.
The 33-year-old leaves behind her husband, Bill and their children Leila and Luca.
Tait was known as Australia's first mother to row at the Games. She competed in three Olympic Games and won a silver medal with Kate Hornsey in the women's pair in London in 2012.
Her family released a statement: "The families are enormously proud of the positive impact Sarah has made on so many throughout her life, and know she will be dearly missed," he said.
"Bill, Leila, Luca and the wider Tait and Outhwaite families continue to be grateful for the support and love that has been shared with Sarah and them through this difficult time."
5. Doctors calling for a crackdown on sports sponsorship.
A peak group of doctors is calling for sporting codes to stop allowing the promotion of alcohol and to advance positive public health messages instead.
On the opening day of the National Rugby League season, the Royal Australasian College of Physicians has called for an end to the sponsorship of sports teams and tournaments by alcohol companies.
RACP President Nick Talley said a product that caused 5500 deaths and 15,000 hospitalisations every year should not be promoted during sport.
"You wouldn't dream of doing this for cigarettes," Professor Talley said.
"When you see alcohol in this setting being advertised, why wouldn't you think it's safe to drink as much as you want?
"Alcohol advertising is run within sports matches at times when children our watching and this is going to influence children.
"It's not directly killing them, but it's setting them up for alcohol dependence and alcohol problems that will damage them."
Fairfax Media writes that the RACP wants all alcohol advertising to be banned until 8.30pm and for sponsorships to be phased out.
6. Man arrested over Adelaide attacks.
Police in Adelaide have arrested a man over a spate of alleged assaults on women across Adelaide's southern suburbs.
The 36-year-old was seen by a member of the public on a train and was arrested. He is suspected of stalking, threatening or assaulting five women, including a 16-year-old girl, since Sunday.
7. Oscar Pistorius denied right to appeal murder conviction.
A South African court has refused to let Oscar Pistorius appeal against his murder conviction.
The former Olympic and Paralympic athlete was convicted of killing his girlfriend Reeva Steenkamp after shooting her through a bathroom door.
He had previously been found guilty of manslaughter but this was overturned by a High Court Judge in December.
Today, the country's highest court ruled Pistorius had "no reasonable grounds of success" in his appeal.
He now faces a minimum 15-year jail term when he is sentenced in April.
8. Madonna makes legal bid under child abduction laws to get her son back.
Madonna has made a legal bid under child abduction laws to force former husband Guy Ritchie to return their teenage son to America.
The Telegraph reports that the pop star made an application last year under the Hague Convention – which deals with the abduction of children – for the return of Rocco, 15.
In a hearing in the UK Family Division of the High Court the court heard that Madonna issued an application under the international legal convention.
However, she has now applied to withdraw that application.
In New York on Monday in a US court dealing with the issue the pair were reprimanded by Judge Kaplan for dragging their son the custody battle.
"Frankly, both parties here have chosen to live their lives in a very public way, and may welcome the exposure, but the child has not," she said.
"I urge them to consider what is the best interests of their son – which may be to remove him from the spotlight."
9. Where are the emojis for girls?
A viral campaign in the lead up to International Women's Day is asking where are the emjois for girls?
A recent study showed that 6 billion emojis are sent every day with young girls believed to be responsible for more than a billion of the daily output.
But its led many to ask where are their emjois?
The video, by Always Like a Girl campaign shows different girls reacting to the fact that female emoji figures are shown painting their nails, cutting their hair or receiving a head massage. Meanwhile, male figures get to surf, swim, ride horses, cycle and become police officers.
"They're all mainly pink. That's pretty much it," said one girl
Another: "There (are) no girls in the professional emojis unless you count being a bride a profession." (There are also emojis of girls as princesses and what appear to be Playboy bunnies.)
Michele Baeten, associate brand director and Always #LikeAGirl leader at P&G, said: "Of course, societal limitations are broader than just emojis, but when we realised that stereotypical, limiting messages are hiding in places as innocent as emojis, it motivated us to demand change.
"Girls are downright amazing, and we won't stop fighting all the limitations and knocks in confidence they experience at puberty until every girl feels unstoppable."
As part of its campaign Always has asked girls to push for the emojis they'd like to see by sharing a picture, video, or tweet with the hashtag #LikeAGirl.
Do you have a story to share with Mamamia? Email us [email protected]