Morning television host Sylvia Jeffreys crossed over to reporter Jess Millward in Brisbane on The Today Show this morning when she saw a familiar sight.
In fact, you could say it was almost like looking in the mirror.
Turns out Millward and Jeffreys were wearing the exact same light pink peplum top, but this time there wasn't a jacket in sight.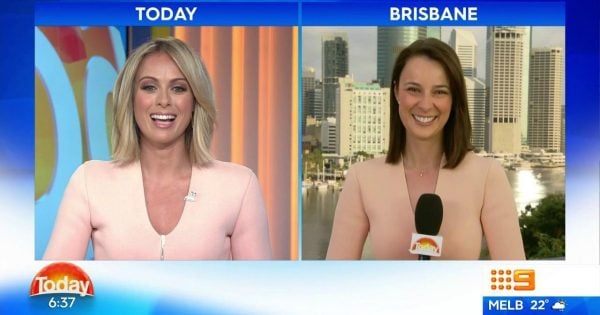 Reporting on the heatwave about to hit Australia's East Coast, Jeffreys made a joke about it being not jacket weather.
"I hope no-one leaks what you just said to me in the break!" responded Millward.