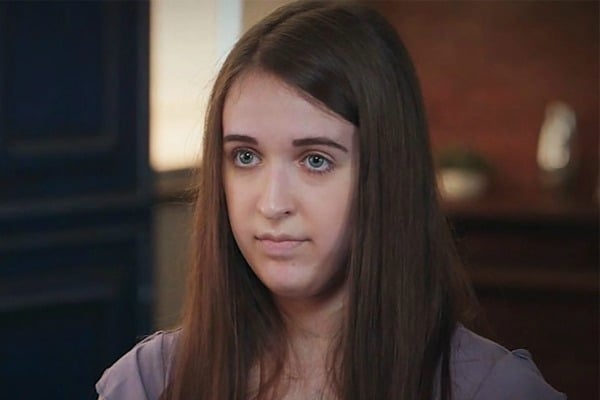 Payton Leutner has come to accept all the scars she has on her body.
"It's just a part of me. I don't think much of them. They will probably go away and fade eventually," she told ABC journalist David Muir in her first ever interview since being stabbed 19 times by two classmates in 2014.
The then 12 year olds claimed to be doing the work of a fictional character called "Slenderman," attacking Payton, who was also 12 at the time, at a sleepover at one of the girl's homes.
A snippet of Layton speaking on the ABC. Post continues after video.
The morning after the sleepover, Morgan Geyser, Anissa Weier and Payton headed to a local park to play hide-and-seek.
Morgan pulled out a knife she'd been hiding in her jacket and whispered to her accomplice, "I'm not going to until you tell me to".
"Go ballistic, go crazy," Anissa responded.
Morgan then stabbed Payton repeatedly, missing a major artery near her heart by just the width of a human hair.