Mothers guilt. It happens to all of us.
You know that voice in your head that makes you question if you're doing parenting the right way?… I mean am I even adulting the right way?
But sometimes you know you're winning when your kids play quietly together for a solid 20 minutes. That's what happened when I asked them to trial the Paw Patrol Magnetic Scribbler, $10.
It goes without saying that weeknights are a struggle with tired and hungry children, so the blessing of a quiet half an hour meant I could make them dinner (without burning it) while they entertained themselves.
What I loved about this toy is that it's educational. The kids where using the ruler to make straight lines, drawing portraits of Mummy (aren't I beautiful?) and even drawing letters and shapes. My five-year-old was teaching his little sister how to write her name. Bless.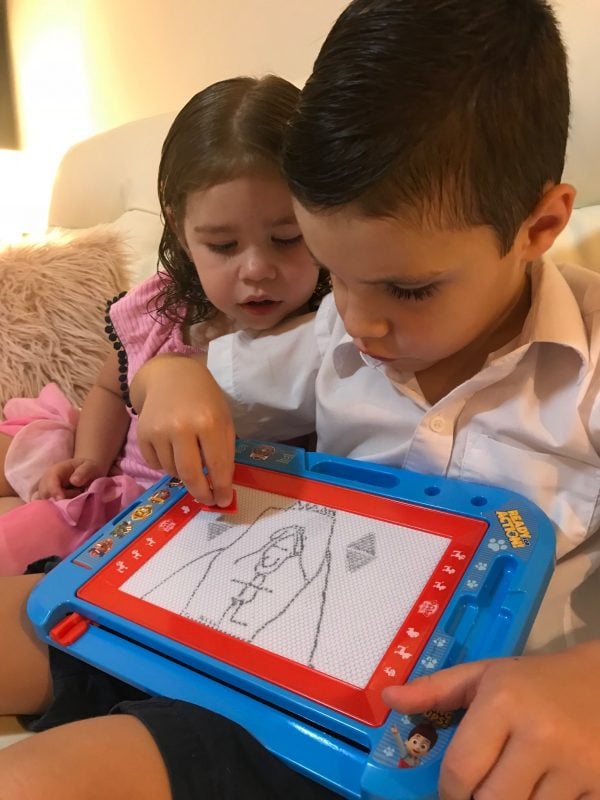 The truth is I could have easily put a movie on or given them the iPad, but when there is a better alternative any parent will jump at that chance. The Paw Patrol Magnetic Board was definitely a better way for them to spend their time actually playing, learning and collaborating together. (#winning)