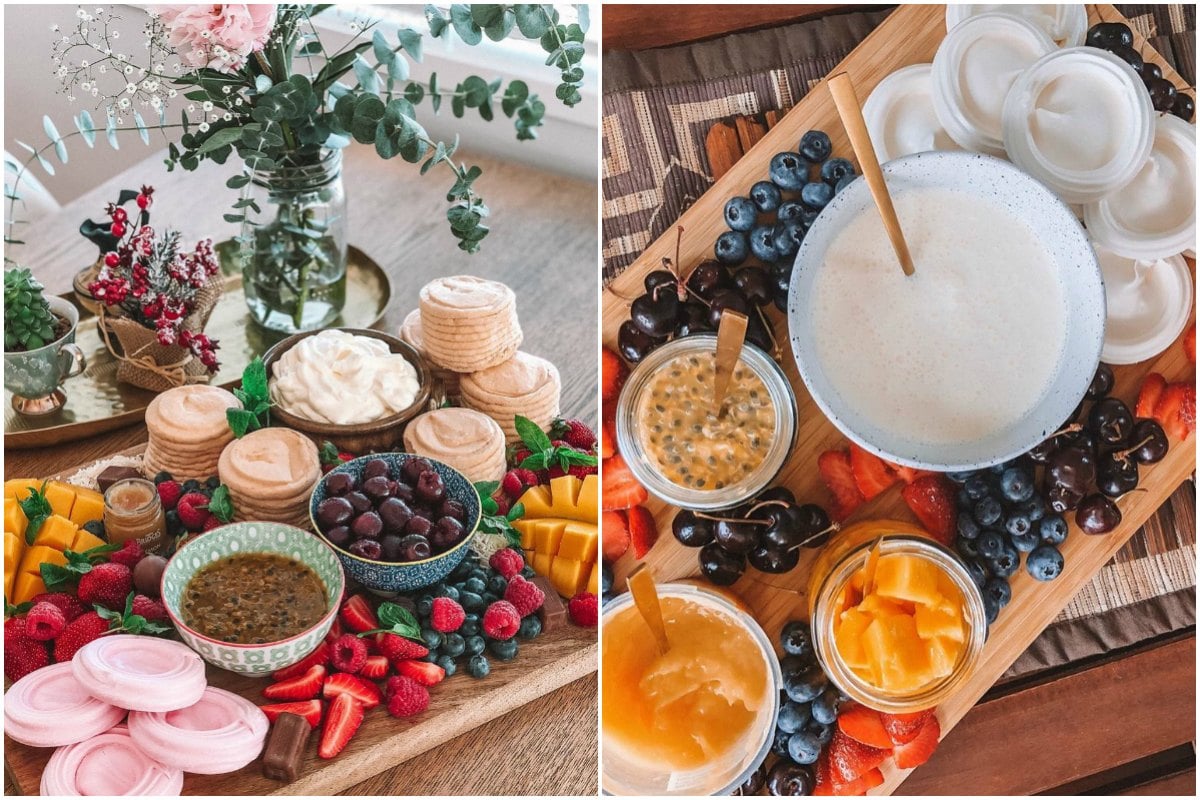 We should have seen it coming.
It's 2019 and the trendiest dessert of Christmas is, of course, a pavlova grazing platter.
You see, people are obsessed with eating things off boards. There are Instagram accounts solely dedicated to the art of cheeseboard construction, as well as businesses that make mass grazing tables for weddings and parties and let's not forget the much-loved Italian antipasto platter.
So it should come as no surprise that the humble Aussie (or is that Kiwi?) pav would be the next frontier of platter-fication.
Speaking of festive desserts, watch Prince William and Kate Middleton join Mary Berry for some Christmas baking. Post continues below.
The foodie trend was started by Canberra-based baker and founder of Swish Biscuits, Shalini, who shared her aesthetic creation on Instagram, inspiring amateur bakers Australia-wide.
Replacing the pavlova are multiple mini pavlovas that are accompanied by various toppings like whipped cream, fresh fruit, chocolate, crushed biscuits and whatever other bits your heart fancies. The result is something that looks as if it came from the cover of a Donna Hay test kitchen.
But when you think about the dessert critically, a few questions spring to mind:
– How do you put the 'stuff' on top of it?
– Do you still get the delightful spongey, marshmallow centre, or is it all crunch?
– Pavlovas are loved because they're easy and simple to make and decorate. Does a 'pavlova grazing board' defeat one of the key features of a humble pav?
Like we said, it's a divisive trend.
Whether you're more of a traditionalist or don't mind the modern take on the Aussie classic, here are 13 photos of 'pavlova boards' for your consideration.
 

View this post on Instagram