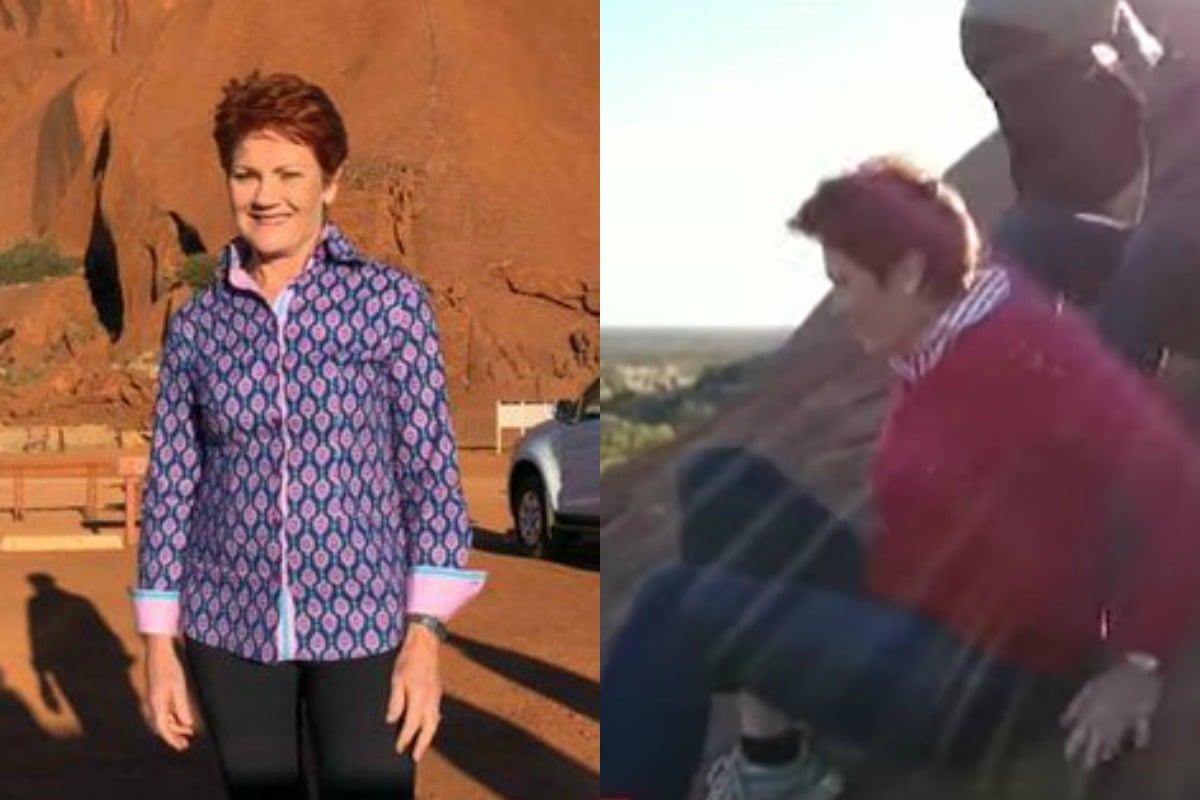 Goodness.
Pauline Hanson has a very complicated relationship with Twitter.
Earlier this month she asked Twitter users to share examples of 'anti-white racism' and got mercilessly mocked, but her complete failure to use the social media platform got even worse last week when she was temporarily unable to upload further videos calling for protesters to be dispersed with electric cattle prods.
It's was real shame, and a rough end to a spectacularly bad week for everyone's favourite* former fish and chip shop owner.
Pauline, pls, you can't just suggest we electrocute legal protesters. Post continues below video.
But never fear, because Hanson is back on the social media platform just in time to share more about her visit to Uluru last week.
Thought I would ruin every lefty's morning by letting you all know I just got freed from Twitter jail.

Nothing triggers them more than hearing "Pauline Hanson freed" #HappyMonday -PH pic.twitter.com/msQfylY5mx

— Pauline Hanson ???????? (@PaulineHansonOz) August 25, 2019
Last Tuesday afternoon, Hanson touched down in Uluru at the invitation of The Anangu Mayatja Council of Elders, who were interested in discussing her past calls for the climbing of Uluru to remain open.