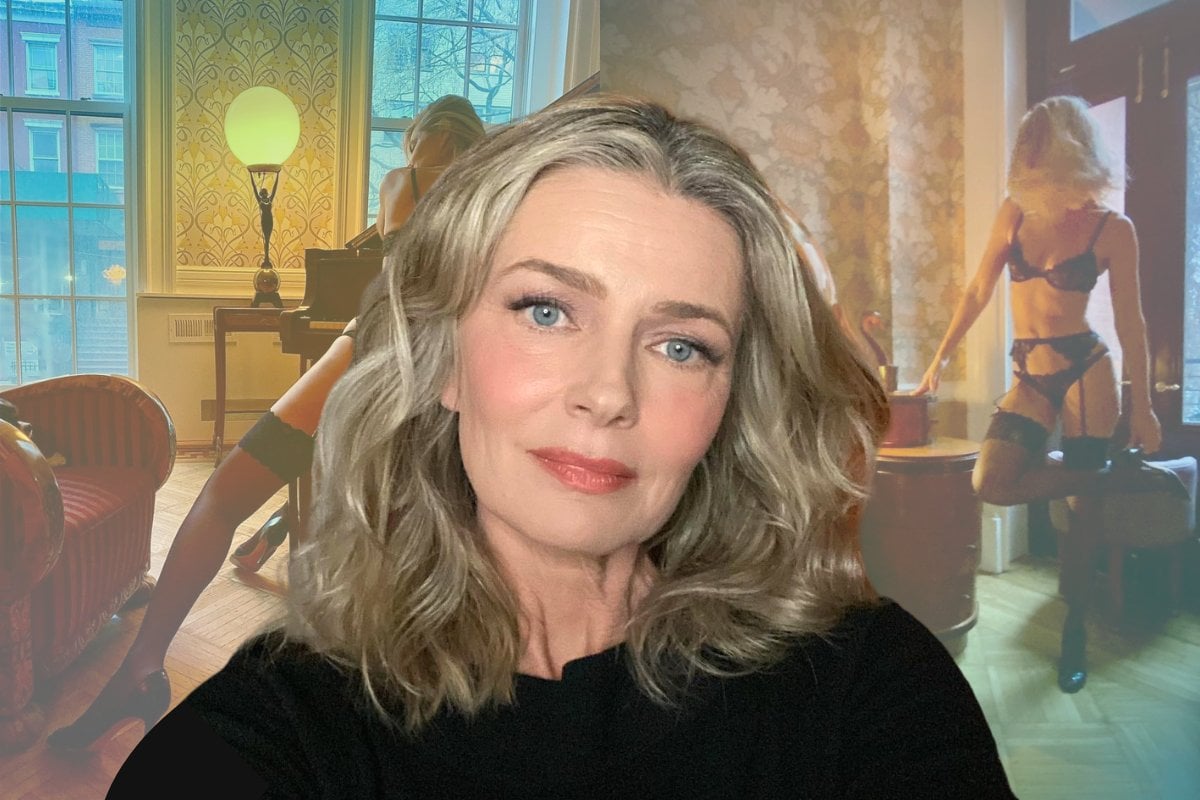 Paulina Porizkova has been wearing lingerie for decades. The only thing that's changed is the public reaction to her in it.
As one of the biggest models of her time, Porizkova fronted magazines and ad campaigns throughout the 80s and 90s. She covered the famous Sports Illustrated swimsuit issue in 1984 and 1985, posed for Playboy and appeared on the front of Vogue multiple times, making her mark in both the 'high fashion' world and the world she describes as 'cheesecake'.
Now 56, she's just posed for Vogue again, appearing on the May 2021 cover of Vogue Czechoslovakia, 40 years after she first appeared on the front of the magazine's German edition.
Wearing nothing but a sheer bodysuit, the cover is like so many before it, with one major difference: Porizkova is in her mid-fifties.
Discovered at just 15, Porizkova has spent more than four decades years in front of cameras. She used to be celebrated for her body, but as she's aged, she has noticed a shift in how people respond to her doing the same things she's always done; wearing lingerie and posing for photos.
Watch: Paulina Porizkova on ageism and 'feeling sexy'. Post continues below video.
The May issue of Vogue CZ is dedicated to time. As described by the magazine, translated from Czech; "We do not perceive time as an enemy, but as the only true lifelong companion. We seek the beauty of maturation in every moment of human life."
On her own Instagram, Porizkova thanked Vogue CZ "for daring to do this".
"For you peeps who have a problem with the lack of coverup - you can peruse the pages fully dressed," she joked.