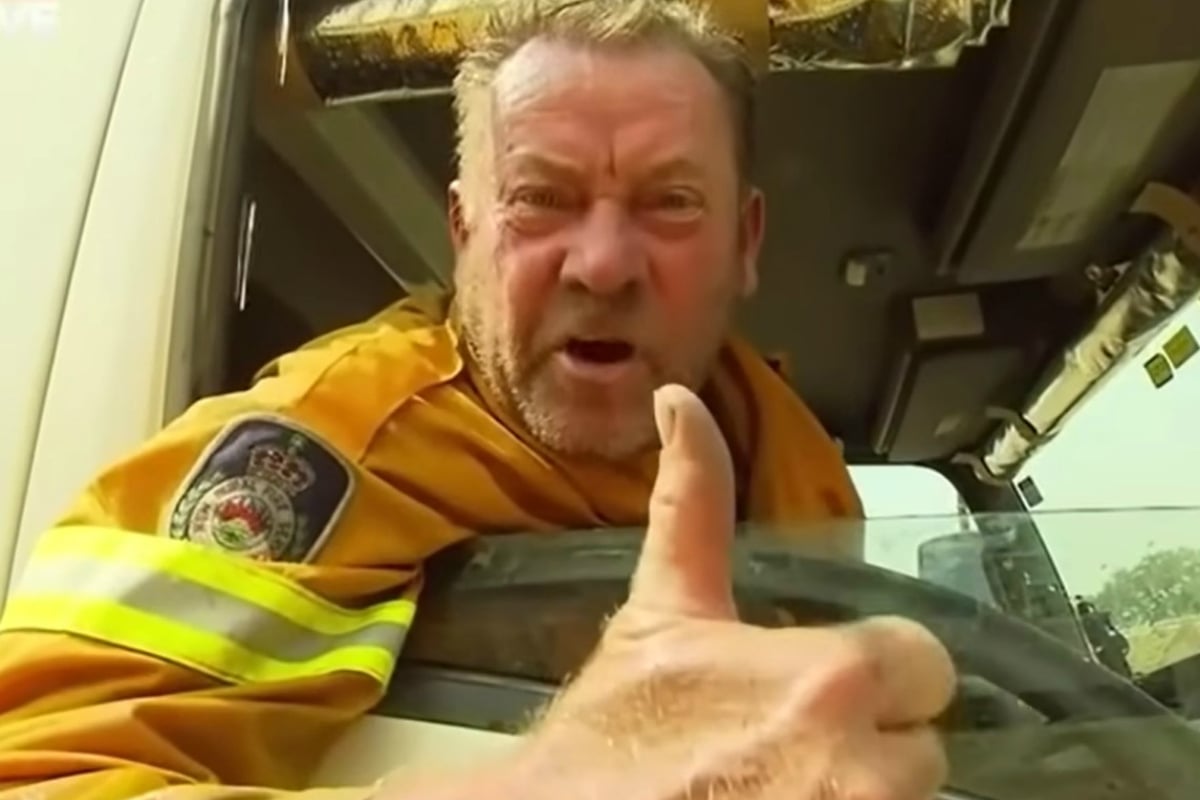 In the early days of 2020, in the thick of Australia's worst bushfire season on record, volunteer firefighter Paul Parker told Prime Minister Scott Morrison to "get f**ked from Nelligan."
His rage came after Scott Morrison said volunteer firefighters don't need monetary compensation for their work because they "want to be there".
"We really enjoy doing this shit, dickhead," Paul Parker told Scott Morrison, who had just taken a family vacation to Hawaii as two firefighters died in Australia.
Parker had spent the past days saving the lives and homes of the Nelligan community and was on the brink of exhaustion when he came across the Channel Seven camera crews and erupted.
The video went viral, with many praising Parker for expressing "succinctly what pretty much a whole country was thinking". But what the public didn't see was the aftermath of that video.
Watch: The moment firefighter Paul Parker condemned Prime Minister Scott Morrison. Post continues below. 
Shortly after, Paul Parker was allegedly dismissed by the New South Wales Rural Fire Service.
Talking to The Project on Sunday night, Paul said: "The message I got [from the RFS] was: 'about time you brought the truck back because we were about to send the police to go look for you.'
"Another captain from another brigade within Batemans Bay came out and I asked him a question, I said, 'What's going on?' And he said, 'You're finished because of your allegations and foul language against the Prime Minister of the country while representing the RFS.'"
Paul added: "I didn't know you could get sacked from a volunteer organisation but apparently you can."
The revelation that he was "sacked" on Sunday night led to the hashtag #IStandWithPaulParker, which was the number one trending topic on Twitter on Monday.
Social media praised the firefighter and showed an outpouring of support for the "hero".
If Australia of today is anything like the country it claims to be, this should cause absolute outrage. Not only was Paul Parker saving homes & lives while the PM tanned up in Hawaii, he expressed succinctly what pretty much a whole country was thinking. #IStandWithFiremanPaul https://t.co/Rz5rtosCLK

— Rohan Connolly (@rohan_connolly) February 16, 2020