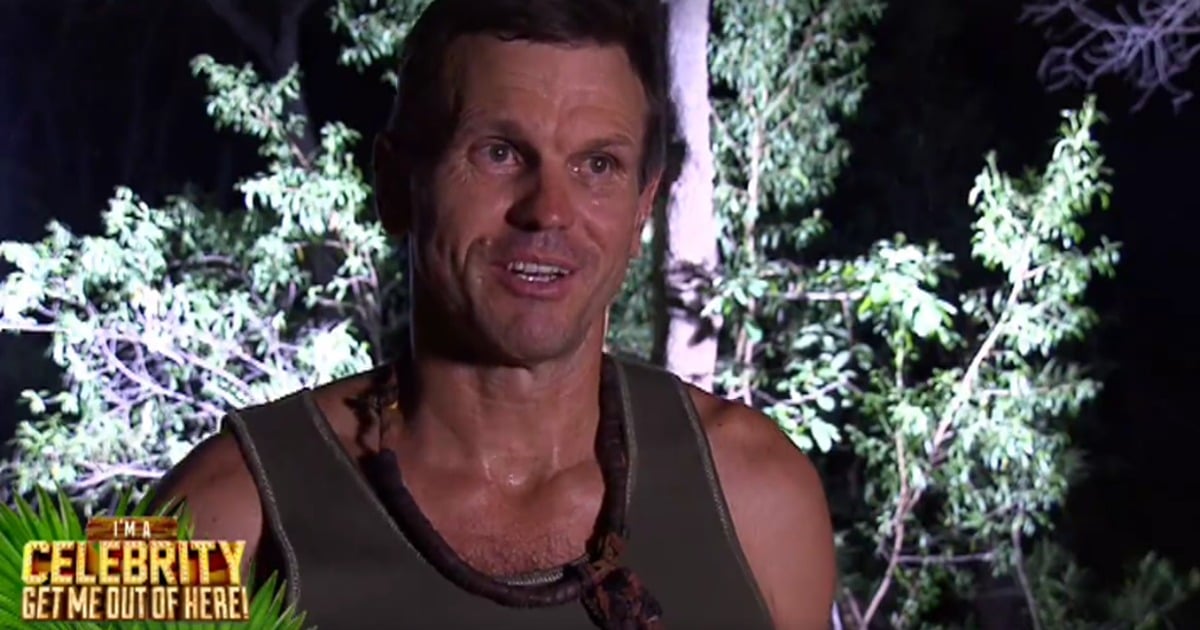 Did you hear it last night? The sound of nearly a million women sighing at their TVs around 8.30pm.
Paul Harragon aka "The Chief" a 1.93 metre, 110 kilo (less the weight he's lost in the jungle) former rugby league legend fussing and helping 73-year-old Val Lehman on I'm a Celebrity Get Me Out of Here! when she becomes distressed and falls suddenly sick after a challenge.
"You did it!" Harragon congratulates Lehman who is tied up in a harness and protective gear after she wins the vertiginous tug-o-war. "You did it!"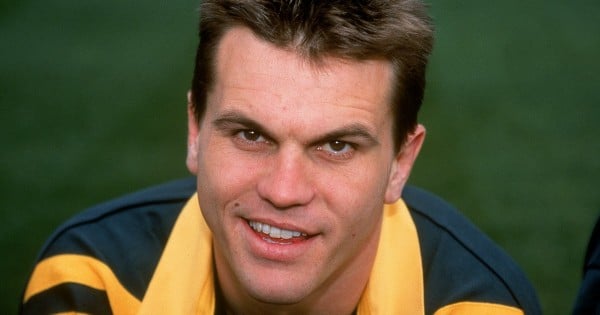 "I'm going to be sick," Lehman responds.
"Get her off," he says pulling at the ropes around her. "She's going to be sick."
Then he holds her head and rubs her back as Lehman retches.
"Get her some water," Harragon says to the people off camera. "She's not good. Can we get medical?" Harragon raises his voice. "Please."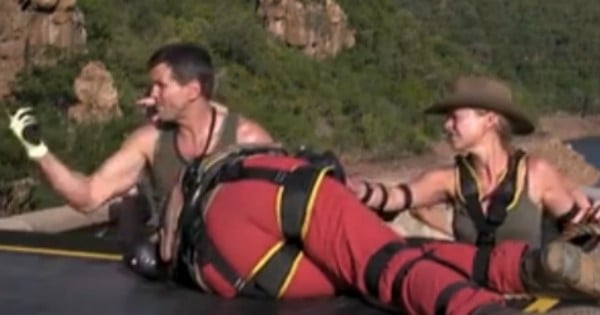 While medicos attend to a distressed Lehman, Harragon jumps up behind her and cradles her back and says, "Can we get some shade for her please?"
Oh, and then after the Gentle Giant did that he faced off in a dam wall tug-o-war with Brendan Fevola (12 years younger and ten kilos heavier) … and won. After saying exhausted, "You know what, Val's effort inspired me".
Missed it? You can watch Paul and Brendan in action below. Post continues after video.
Harragon has already shown on the show that he's not your typical alpha male (hello Fevola and Warne). He listens to the women at the camp, genuinely asking Bonnie Lythgoe, the English dancer, about her love for Versace sheets when she talks about them. He can't even pronounce Versace. He leaves the big personality, Laurina Fleure, alone and doesn't make little digs about her behind her back (again, hello Fevola and Warne).
He had tears in his eyes when his wife's Valentine was being read out to him. He had tears in his eyes when Jo Beth said she tried really hard in a challenge because she knew "The Chief" was hungry and needed to eat. He quietly makes sure everyone in camp is alright. He's grateful for small things like his little football that he sleeps with. He even has Shane Warne calling him "loyal and a good man".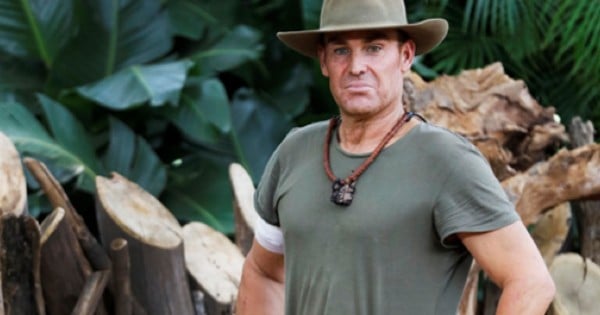 He was even nice to the ostriches in the Beat the Bird food challenge.
Oh, and he's a vegetarian (well, pescatarian). And when asked how the tofu tasted one night he wryly said: "It's tofu. It's white and tastes like nothing."
He's the poster boy for the quiet (strong) achiever. Ahhh.
Want more of I'm a Celebrity? Rosie Waterland interviewed a former contestant…