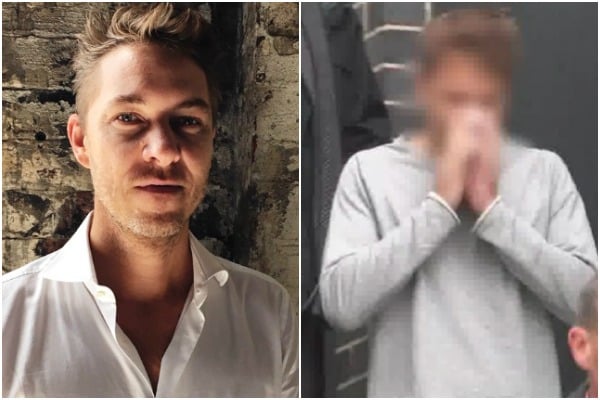 A former MasterChef contestant is facing 57 child sexual assault offences against 11 different boys after being picked up by police in his Sydney home last week.
The accusations against Paul Frost are from between 1997 and 2009, the latter of which is the year he entered season one of the popular reality TV show.
The alleged abuse took place at his father's business, Dough Frost Swim School in Padstow, where Paul used to work as a swim coach.
Here is the 43 year old's arrest. Post continues after video.
His father is well renowned in the field, having coached Ian Thorpe at the Sydney Olympics.
The offences levelled against Frost, involve boys aged between eight and 16 who swam at the school while the now 43-year-old was working there, with three of the victims allegedly raped.
Court documents seen by news.com.au also include allegations of orally raping, swimming naked with, plying with alcohol while showing them pornography, forcing them to undress so he could abuse them and touching their genitalia over and under their speedos.
Frost's wife Ivana – who he married in 2001 – and who is a senior executive at Ikea, has expressed "shock and utter disbelief" to the court reports according to Sydney Morning Herald, describing her husband as "loving and caring" while expressing concern for how he might cope in the prison system given his "gentle personality".
The couple's two children, a 10-year-old son and a 14-year-old daughter were reportedly left traumatised after watching their dad get arrested while they were getting ready for school.