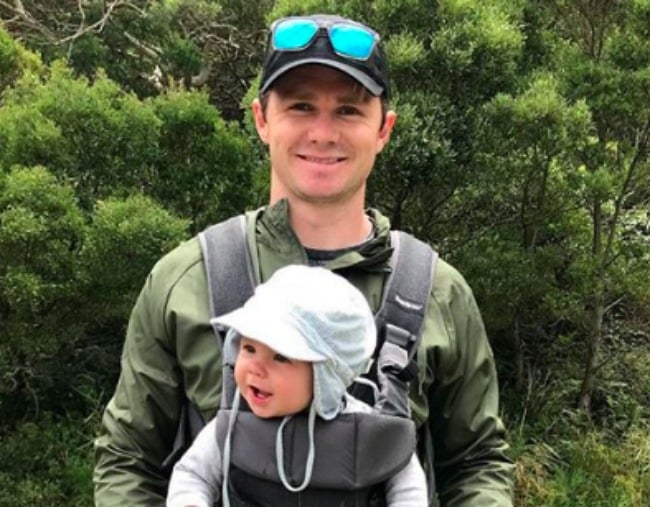 After you have a baby, you can safely assume that things are going to be a little different in the bedroom.
All that fun stuff is replaced with midnight feeds, restless babies and sometimes, an extra person in the bed.
For Patrick Dangerfield, this is his new life.
The AFL Geelong Cats football player shared an Instagram post that perfectly encompasses exactly how things change once you become a dad.
In the photo, the Brownlow Medalist's 11-month old son George Patrick sleeps sideways, jammed in between Patrick and his wife Mardi.
"Who said kids spoil the 'magic'…" Patrick joked.