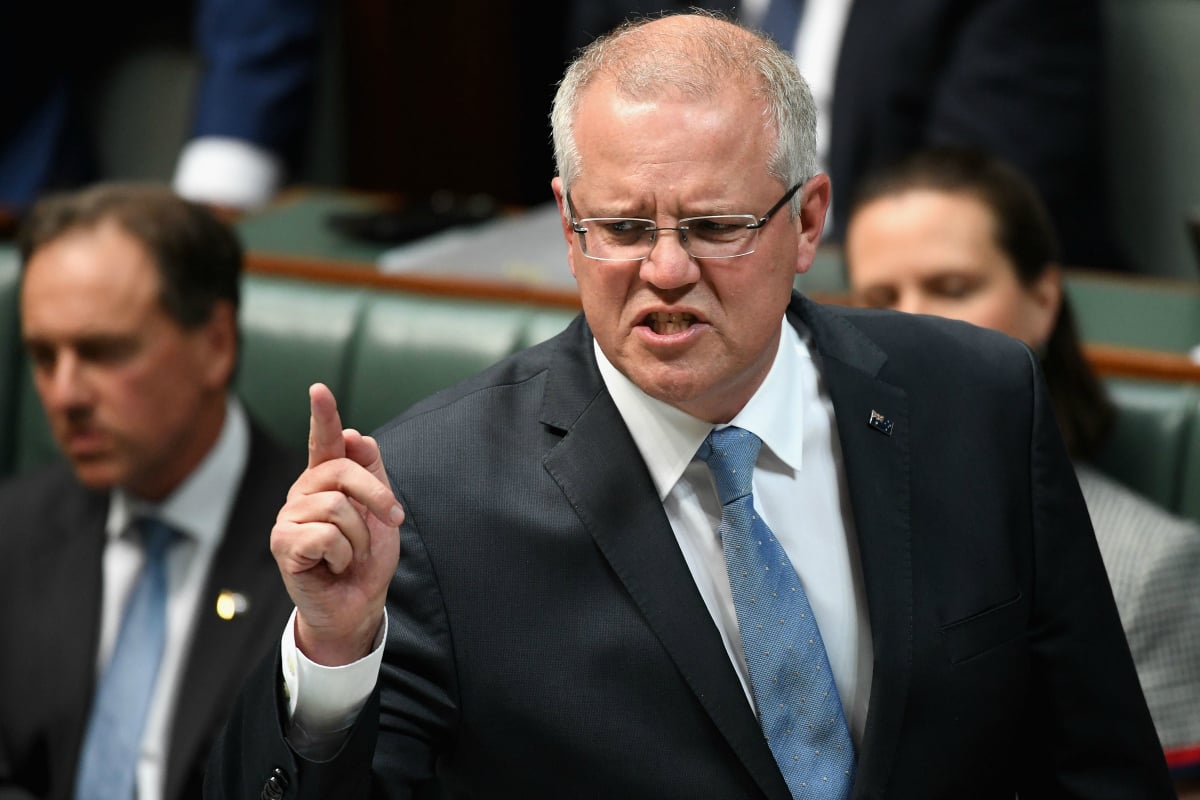 Yesterday, ABC journalist Patricia Karvelas was kicked out of Parliament's Question Time because she was allegedly baring too much skin.
Karvelas tweeted about her disappointment moments after the incident, sharing a photo of the short-sleeved top she was wearing.
I have just been kicked out of #QT because you can allegedly see too much skin. His insane #Auspol pic.twitter.com/51KipESXlG

— PatriciaKarvelas (@PatsKarvelas) December 3, 2018
Frankly, it's ridiculous. Besides the fact that her that top should be more than acceptable attire for work, we can't help but think there are so many other things those in Parliament should be bloody worrying about than what a woman is wearing.
In fact, we've actually made a list. Here are some things our politicians should be addressing instead of worrying that a woman has bared her arms:
One woman is murdered by her current or former partner every week.
Thirty per cent of the asylum seekers and refugees cared for by Doctors Without Borders on Nauru had attempted suicide, some as young as nine years old.
More than 100 fires continue to burn across Queensland.
99% of New South Wales remains in drought, and scientists have directly linked it to global warming.
Australia's carbon emissions continue to soar and the country is projected to miss its Paris agreement target.
School children are so disillusioned with the government's inaction on climate change they went on strike.
Adani are planning to dig the biggest coal mine in Australia's history.
There are more than 105,000 homeless people in Australia – including more than 17,000 children.
The life expectancy of Indigenous Australians is an average of 10 years shorter than non-Indigenous Australians.
Half of the Great Barrier Reef has died since 2016.
Australia is ranked the third least affordable country for housing.
Sydney is ranked the second least affordable housing market in the world.
The National Broadband Network entirely misjudged the market and the reality of fast-moving technology
Australians deserve a Parliament that realises the breaking of backwards rules about showing off bare arms is trivial – but there is a whole lot of issues that aren't.