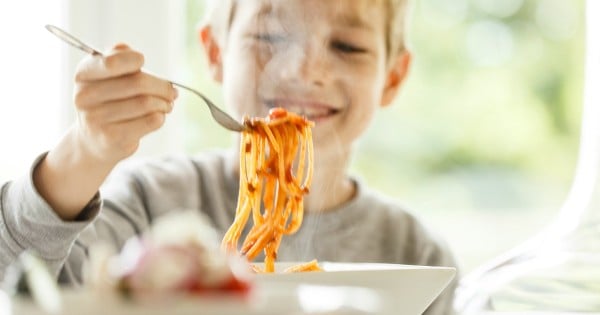 Kids are funny little beings, especially when it comes to their food. Parents of fussy kids get me. I can hear the nodding from where I am.
There is nothing worse than having a fussy eater, and while lots of professionals are quick to label it 'just a phase', it can be tough when you're the one responsible for serving up something each and every night.
My first born was always that way. I'd offer up a nutritious meal, and he would turn his nose up at it.  All he wanted was pasta or cheese sandwiches. It drove me crazy because I knew he needed a proper diet, but I had images of the poor thing getting scurvy, and me standing in the doctor's waiting room, trying to explain what a battleground dinner time was.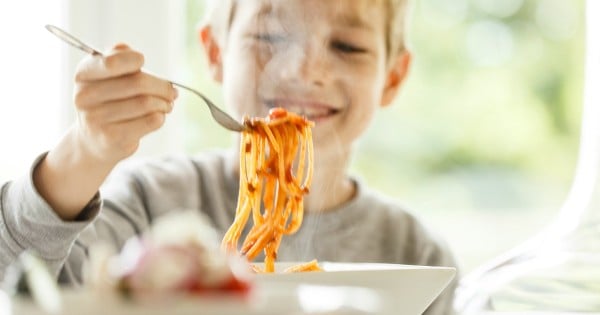 What child doesn't love pasta? Image: iStock.
But luckily we had pasta. That was one thing I knew he would eat, without the mass meltdowns. Pasta was always a hit and thankfully, it's also the perfect vehicle to sneak in some extra veggies during those 'I don't eat anything green/yellow/orange/remotely healthy' phases.
Pasta is also a winner for us mums because it's quick and easy to make, and you can do it one-handed with a baby hanging off your hip, or a toddler attached to your leg.
But it can get a little tired serving up the same thing night after night. If you're after some pasta inspo that the kids will like (and you'll avoid mum guilt about what they're eating) here are some to add to the repertoire.
1. Spaghetti Bolognese.
My kids always eat spaghetti bolognese, and while they might think of it as 'meat sauce' in actual fact, you're able to get a stack of veggies in that stuff without them wising up to it. After you brown your meat, add some onion, carrot, celery or zucchini in to a large frypan. If your kids are really anti-veggie you can grate it in to tiny pieces, they won't even notice, I promise.