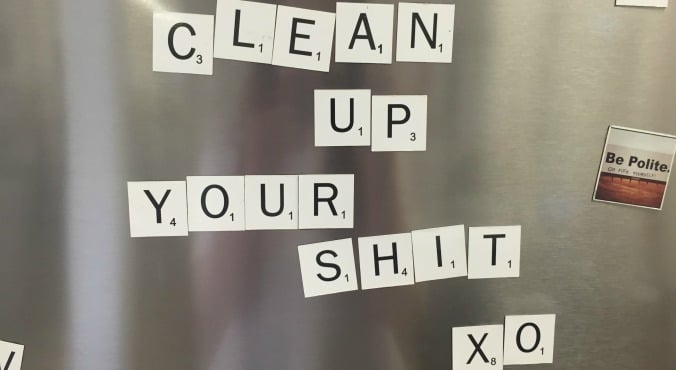 Image: Supplied.
From dirty dishes and laundry left everywhere, to coming home after work and finding someone's eaten your brie again, bad house manners can lead you to despair. The only way to tackle the situation? For some, the solution is a passive aggressive note.
Yes, we've all had that one roommate who insists on leaving you a not-so-friendly post-it with "kind" reminders about everything you have/haven't done.
Take for example this one, shared on Passive Aggressive Notes, a website dedicated to the artfully penned letter.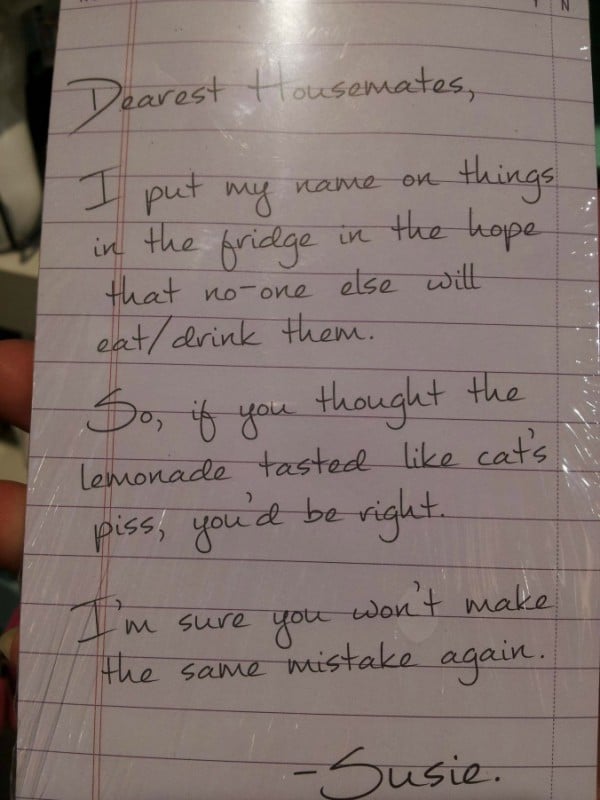 Eek.
The common theme? Never mess with people and their food.