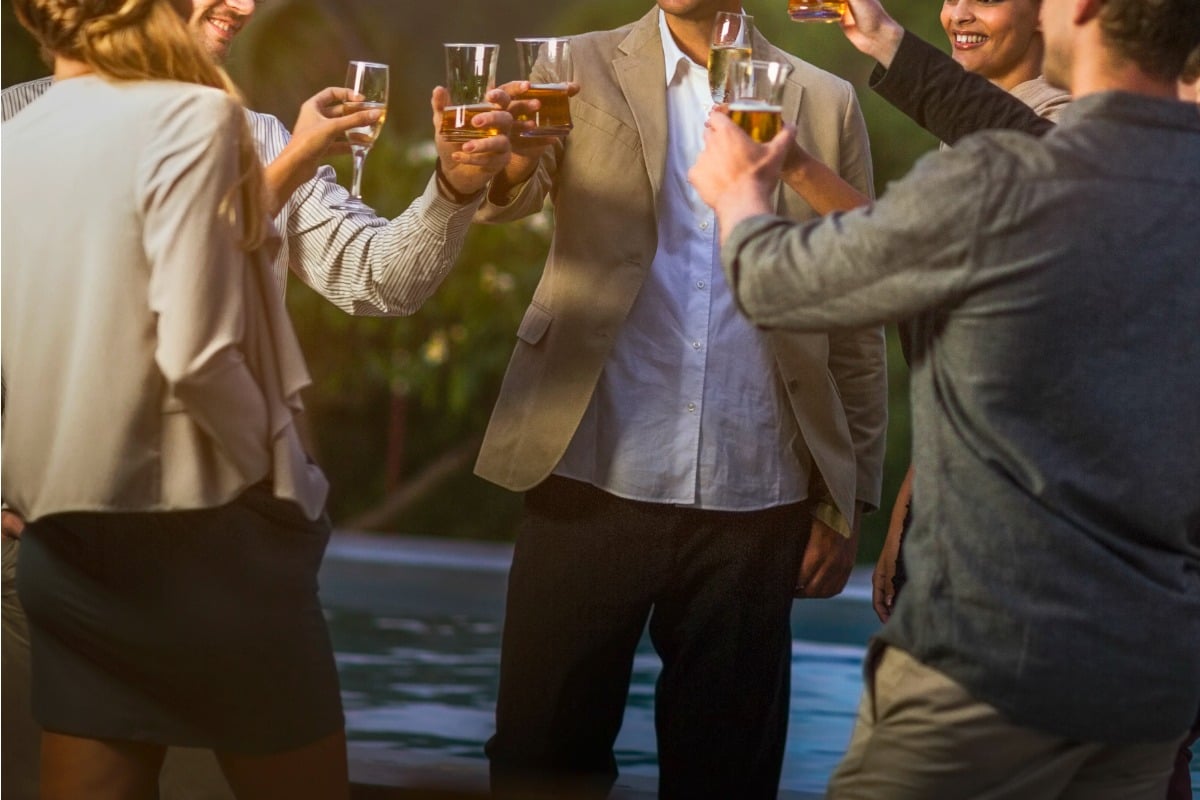 On March 5, 2020, in a home in the fancy upmarket area of Westport, Connecticut, USA, a 40th birthday was held.
About 50 guests turned up to celebrate, drink and nibble from a lavish buffet at the hostess's home. At the time, the small town had not a single case of coronavirus.
After the frivolities, the group of partygoers dispersed back home, to work, school and other gatherings. Some went back to New York City and other parts of the US. One man flew back home to South Africa.
WATCH: Prime Minister Scott Morrison's update on Australia's restrictions.
Little did they know they had all been exposed to COVID-19.
In fact, the New York Times reports more than half of the group are now infected with the highly contagious virus.
The South African man started to feel ill on his flight home. Julie Endich, a fellow party guest, felt the effects three days later, writing on Facebook about her chest pains and 104F degree fever, remarking that it "felt like she was dying".
"I woke up that morning, with incredible chest pain, tightness and heaviness like someone was standing on my chest," she wrote.
"As the day went on I started to get body aches, chills, fever and headache. It hit me fast. It felt like the flu x 2. I couldn't move, I was bedridden."
The soirée is now being labelled 'Party Zero' and "may be an example of the kind of thing we call a super-spreading event," epidemiologist William Hanage told the Times.
To put the spread into perspective, the 28,000 strong town of Westport had zero cases of coronavirus on March 5.
Eleven days later it had 85 positive cases of COVID-19. Westport, with less than one per cent of the state's population, now makes up more than one-fifth of its infections. Fairfield County, which Westport is a part of, makes up 65 per cent of the state's total, and 10 people have now died in the state of Connecticut from coronavirus.