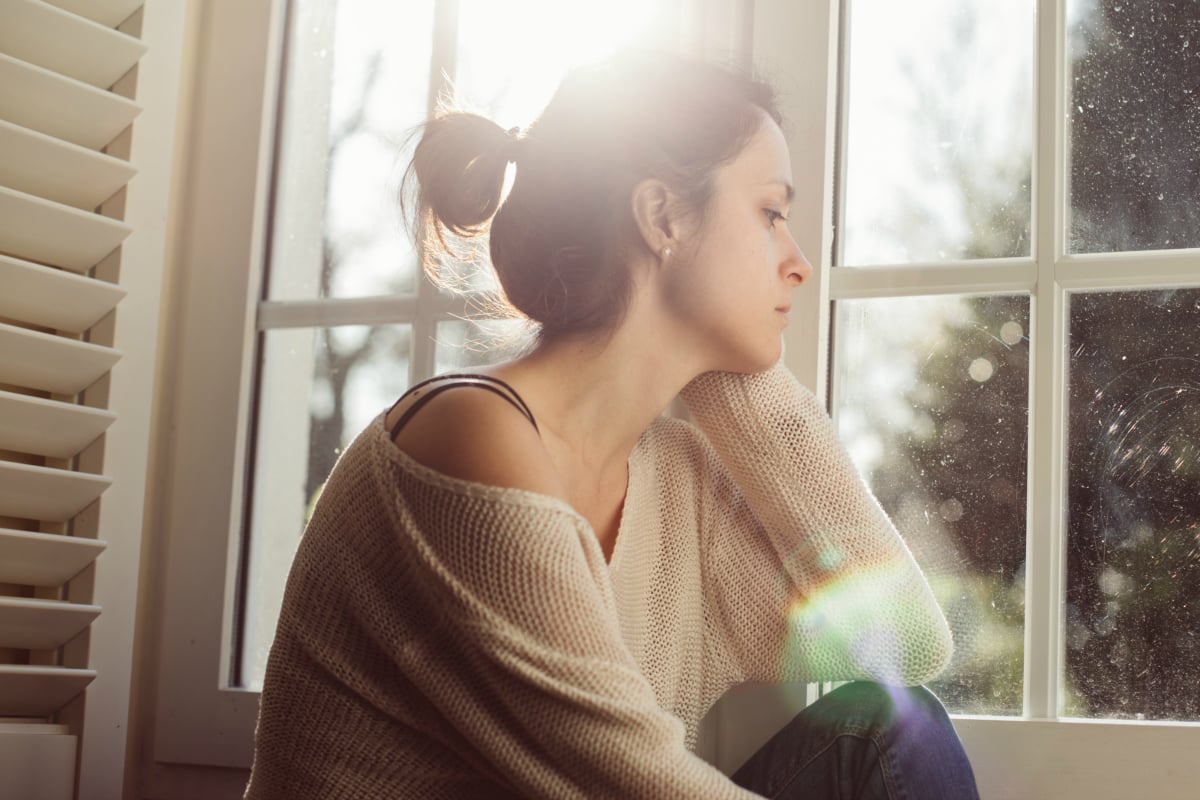 Content Warning: This post discusses PTSD and will difficult for many people to read.
My boyfriend is a good man. The type of guy who prides himself on being generous, a good provider, an outstanding father, and a great friend.
When we got together, I became that insufferable person who annoyed my friends constantly with comments about how 'perfect' he was. He organised surprise dates, he wanted exactly the same things out of life I did; a large family, an undramatic relationship, travel, loyalty and an unbreakable bond to be envied by others.
He was energetic, funny, unafraid of intimacy and an out of this world lover. In short, I'd found the one, my soulmate.
Tziporah Malkah reveals her struggle with PTSD. Post continues after video.
And then one fateful afternoon. A text I sent him went unanswered. Strange. He wasn't the type to leave me on 'Read.' And I became an anxious mess, sensing deeply that something was wrong. And it was only when our housemate arrived home that evening from work pale-faced that my concerns were realised.
In all but a few seconds, a text-and-driver had collided with my boyfriend's car on his way home from work. Injuring his strong capable body, and ending his father's life. And that moment was the moment everything changed.