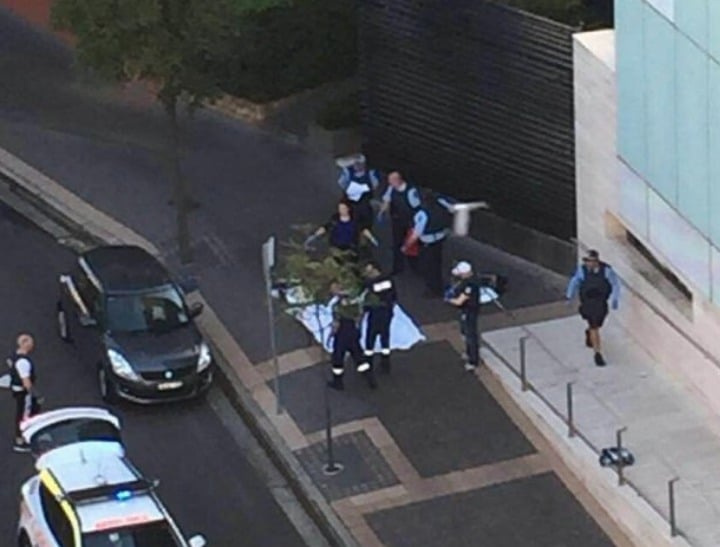 The actions of the 15-year-old gunman who shot dead a New South Wales police civilian employee were an act of terrorism, police say.
The radicalised youth of Iraq-Kurdish background killed the employee as he was leaving police headquarters at Parramatta in Sydney's west around 4:30pm yesterday.
The offender then fired several more shots at officers as they emerged from the building to respond to the incident.
He was killed when the officers, who are special constables, returned fire.
Commissioner Andrew Scipione said police were a long way from establishing a full picture of the gunman but could confirm he was of Iraqi-Kurdish background and born in Iran.
"We believe his actions were politically motivated and therefore linked to terrorism," Mr Scipione said.
"We have no information that this individual posed this type of threat but he will investigate thoroughly."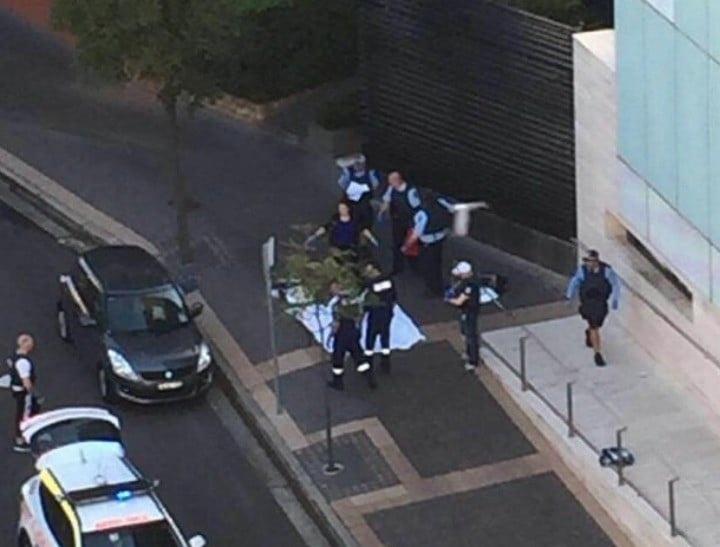 Mr Scipione confirmed the victim was Curtis Cheng, a 17-year veteran of the police force's finance department.
"He was a much-loved man, [he had] been with us a long time. I don't think I've ever heard anyone have a bad word about Curtis and he will be missed," he said.
Premier Mike Baird said the "chilling crime" would "echo around the world", while Prime Minister Malcolm Turnbull condemned the "cold-blooded murder, targeting the NSW Police Service".
"It was doubly shocking because it was perpetrated by a 15-year-old boy and it underlines the importance of families, communities, leaders being very aware of whether young people are becoming radicalised," Mr Turnbull said.
He urged the community to remember the Australian Muslim community would be especially appalled by the crime.
"We must not vilify or blame the entire Muslim community with the actions of what is, in truth, a very, very small percentage of violent extremist individuals," he said.
"The Muslim community are our absolutely necessary partners in combating this type of violent extremism."