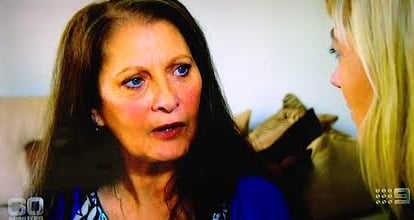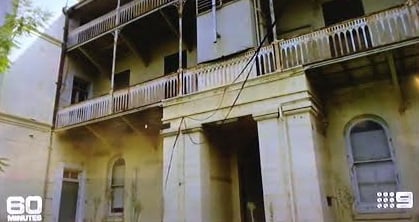 Warning: The following article is about child sexual assault and might be triggering for some readers. 
They beat them in isolation rooms. They made them use toilets without doors. They sexually assaulted them. And to this day, they've gotten away with it.
The Parramatta Girls Home was a state-controlled child welfare institution located in western Sydney that operated until 1974. In the 1950s, it was advertised as a warm and nurturing place to help girls who had been exposed to "moral danger".
Instead, it was a place where young girls were taken advantage of by the men who were supposed to be taking care of them.
In 2004, an inquiry by the Senate found that many young girls had been mistreated at the home. And this year, at least 16 former residents of the Parramatta Girls Home spoke about their experiences of sexual and physical abuse during their time there as part of a hearing for the Royal Commission into Institutional Responses to Child Sexual Abuse.
Jenny Ahrens, Wendy Clarke and Diane Chard were three of these girls and last night on 60 Minutes they revisited the Parramatta Girls Home and spoke about their treatment there.
Jenny was 17 when she was sent there, Diane was 15 and Wendy was only 14.
Diane says that she expected the Parramatta Girls Home to be a place where they would be kept safe. "They were all our carers and they had no right to raise a hand on us. They were supposed to be looking after us," she says. "The charges were exposed to moral danger. You were put there for your own good to keep away from the danger and they locked us in with the worst. They locked us in with them."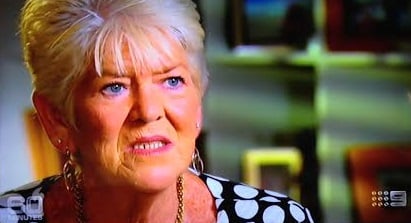 She further reveals that the system in place inside the walls of the Parramatta Girls Home made the girls feel "very powerless, they took everything away from us. They made us use toilets without doors."
Shockingly, Diane was physically and sexually assaulted while inside the walls of the institution. One of the men in charge – Noel Greenaway, now in his 70s – is allegedly one of the men who assaulted Diane.
"He would grab me by the pants, lift me up by my pants and dress… and grope me," she says. And then, "He came in one day and he threw me over a bag of potatoes and he tried to pull my pants down. I told, I fought him off… I said I would scream…. He ejaculated over me."
Former Superintendent Percy Mayhew and his deputy Gordon Gilford are both now dead, but Diane says that these men also physically assaulted her; literally kicking her as she lay on the floor. After one particularly brutal beating session, Diane says that Mayhew raped her.
Jenny was sent to the Parramatta Girls School because she was experimenting with drugs and had got pregnant at a young age. The state ruled that she was a "neglected child, exposed to moral danger" – and she was sent to the school for one year.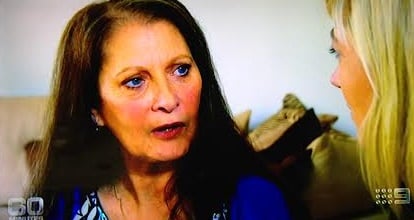 What she found inside was so much more dangerous than anything outside the walls.
She didn't expect it to be so bad. She says, "I thought okay, accept [it]… maybe get something positive out of it when you come home. But… that's not what I found when I got there."
Shortly after arriving, Jenny found herself sent underground, to 'the dungeon'. She would revisit that place many times during her stay at the school, for infractions so minor she can't even remember them. There, Frank Valentine, the acting deputy superintendent, would come downstairs and abuse her. When she left the dungeon, she would have bruising on her.
"It was cruel, cruel, cruel… horrible man," Janet says, "I didn't deserve what I got."
Wendy was sent to the home when she was only 14 years old, after running away from home too many times.  She also remembers the effect that Frank Valentine had on her life.
"He had the power of us, where could we run? It's all walls around this place?" she remembers. "You can't forget it, ever. It's always on your mind."
Frank Valentine and Noel Greenway are currently the subject of a NSW police investigation.
Diane says, "They should go to jail. They should be made responsible for the damage they've done."
The fact that these girls were treated this way, by an institution that was supposed to be protecting them, is so truly abhorrent.
Thankfully, the Royal Commission is now investigating the Parramatta Girls Home and similar institutions.
We can only hope that the crimes of the past are uncovered and that the victims who suffered as children, are able to gain some sort of peace.
Please note if this post or any of the comments bring up any issues for you, or if you need to speak to someone, please call 1800-RESPECT or the NSW Rape Crisis Centre on 1800 424 017. It does not matter where about you live in Australia, they will take your call and, if need be, refer you to a service closer to home.