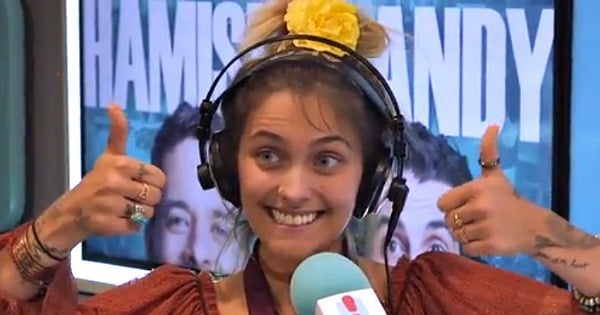 After a few hours of mingling with Aussie celebs on (arguably) the most Aussie day of the year, Paris Jackson managed to pick up a pretty bloody decent Aussie accent.
So decent, in fact, the VIP Melbourne Cup guest was able to dupe her Hollywood pal and Twilight star, Taylor Lautner, into thinking she was a frighteningly obsessed Australian fan named Rachel who fantasises about werewolf foreplay. Yep.
The 19-year-old actress/model made the prank call during an appearance on Hit FM's Hamish and Andy show this afternoon and while she sounded a touch British, she managed to fool Taylor.
Paris offered to sting a host of famous friends, including Demi Lovato, Kendall Jenner and Kylie Jenner, but ultimately decided Lautner was "most likely to pick up".
"Oh my God, Taylor, I don't think you understand, like, I have so many dreams about you," the call from 'Rachel' began.
"I just dream about your paws on me…"
Holly, Mia and Jessie on why Paris Jackson was at the Melbourne Cup. (Post continues below.)

We can't think of a time when someone's been more relieved to learn they're the victim of a prank call.
Watch the full clip below to hear the sweet, sweet relief in Jacob… I mean, Taylor's voice.