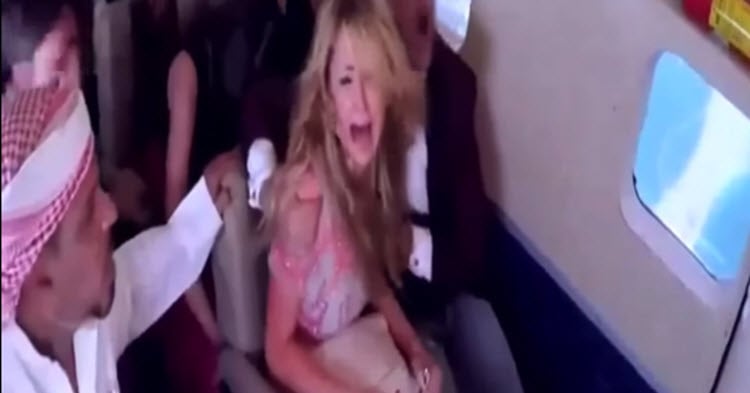 Paris Hilton said it was her "biggest fear".
Pranking celebrities has been used as hilarious television entertainment for decades. Remember Ashton Kutcher's Punk'd? It ran for nine years, pranking every celebrity who was worth pranking. Then there's Ellen Degeneres's scare skits that she makes a hilarious part of her show.
But some people tasked with creating these pranks can't tell the difference between ones that are genuinely funny as opposed to the ones that are just down-right cruel.
Paris Hilton, the 34-year-old original reality TV star and former boss of Kim Kardashian, was on an Egyptian TV show when she was pranked, and not in a good way.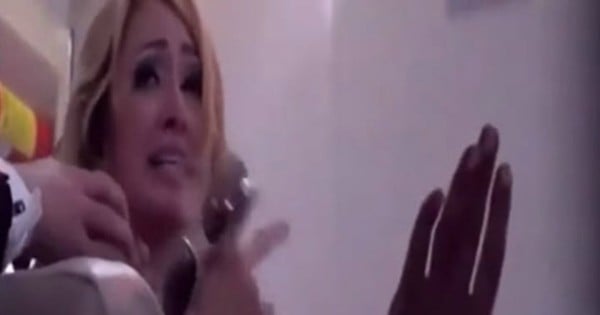 She was on a show called 'Ramez in Control', produced by Egyptian actor Ramez Galal. The prank was simple enough: convince Paris Hilton she's about to die in a plane crash. Nice one.
We can't even picture the production meeting where this idea was created. "Hey! I know what would be funny! Let's pretend our plane is crashing and film Paris's terrified reaction. HILARIOUS."
Unless you're a truly horrible person, you can probably guess that it was not hilarious. It was horrifying.
Watch the video below. Post continues after video.
Add to this the fact that Paris Hilton is terrified of dying in a plane crash, and you get The Worst Prank Ever Played On A Celebrity.
Paris is shown on video screaming and saying "I don't want to jump". The footage is confronting and incredibly cruel, even for the woman who used to make Kim Kardashian clean her closet #NeverForget.