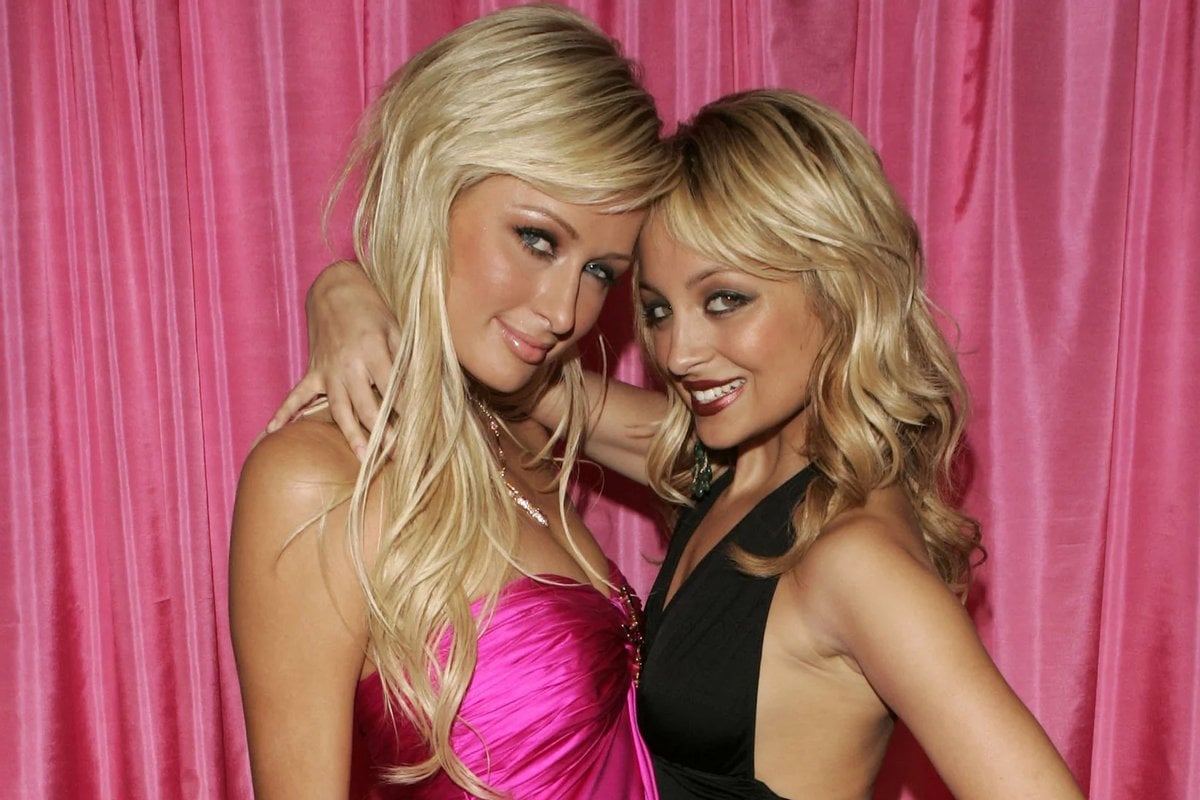 In the early 2000's Paris Hilton and Nicole Richie were the world's most famous friendship duo, until their relationship seemingly came to an abrupt end.
This week, in a video series for British Vogue, the 41-year-old business owner and DJ explained how she brought her childhood best friend Nicole Richie onto the 2003 reality series The Simple Life, a show which launched both their careers.
"One day I got a call from my agents and they said that they wanted my sister and I to go to the middle of nowhere and live on a farm and basically have our phones and money and everything taken away," Paris said in the video.
"And my sister Nicky immediately said no. The first person I thought of was Nicole Richie. She's been my best friend since we were two years old."
So how did these two nepo-babies go from monetizing their friendship on a worldwide scale to filming separately and not speaking for years?
Allow us to explain.
Paris Hilton and Nicole Richie's start as reality TV BFFs.
Paris and Nicole met when they were kids, as the heirs of two Hollywood dynasties: the Hiltons and the Richies.
Into their 20s, they became the inseparable twosome that the paparazzi loved to photograph in the early '00s, leading to the duo landing their own reality show in 2003, The Simple Life.
To say that The Simple Life was iconic would be a gross understatement. From the fashion to the quotable moments ("loves it" and "that's hot!" are just the beginning) and the pair's chaotic antics, the reality series – which made Paris and Nicole work regular jobs – was comedic excellence.